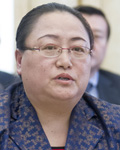 Nyima Zhoima, NPC deputy, Secretary of the CPC Haibei Tibetan Autonomous Prefecture Committee, Qinghai Province
Enriching ethnic people
Although not lengthy, Premier Li's report has concisely summarized government work in the past year as well as paving the road ahead for government work this year. The proposed growth targets are in line with the reality of China's situation. Colloquial words and proverbs have been used in the report so that everyone can easily relate to the report.
As an NPC deputy from a minority ethnic group, I am especially thrilled by the Central Government's proposed measures regarding regions inhabited by ethnic groups. Uniting people from all ethnic groups has been high on the priority list in the government work agenda.
I think that can be achieved by factoring in the following three aspects—building community-level connections with these ethnic groups, strengthening social security and, most importantly, economically enriching them.
Development is key to solving all of the problems currently faced in China. Similarly, development can also be the "silver bullet" to all the issues that regions containing different ethnic groups are now facing. In Haibei Tibetan Autonomous Prefecture, we have greatly cultivated our tourism industry, which created many jobs and greatly increased local incomes.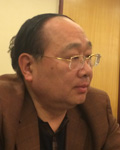 Li Ruogu, CPPCC member, Chairman and President of the Export-Import Bank of China
Legal system for the market
Before streamlining administration and instituting decentralization, the government should build a complete system of laws to keep the market in order.
In the past, similar campaigns were launched to reduce government intervention, but rarely worked. Without governmental administration, the market should be supervised and controlled by law. Hence, the existing legal system should be renovated to ensure justice and equity. For example, independent bankruptcy courts should be set up to handle bankruptcy cases and to prevent local protectionism.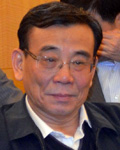 Chen Dongzheng, CPPCC member, President of the Shenzhen Stock Exchange
Supporting SMEs
Further economic growth will largely come from small and medium-sized enterprises (SMEs), which contribute more than 50 percent to China's GDP, tax revenue, export and investment, and create roughly 80 percent of jobs in the country. For this reason, the government should mobilize all available financial resources to support their development.
Currently, a total of 1,100 enterprises have been listed on the SME board and ChiNext, the growth enterprise board, at the Shenzhen Stock Exchange, and some of them have played a leading role in the business world, despite the fact that they also encounter an array of problems arising from environmental protection, product quality, and so forth.
The growth of SMEs can also propel the urbanization of small towns and villages. The government should put more favorable policies in place to facilitate their development.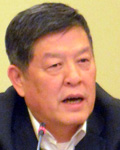 Du Ying, CPPCC member, Vice Minister of the National Development and Reform Commission
Bottleneck of rural development
Agriculture is the basis of China's economy. On many occasions, the government has reiterated that our population of 1.3 billion should strive to realize food self-sufficiency.
Although China's grain output has increased for 10 consecutive years to 600 million tons, rural development is plagued by three problems.
Firstly, the rising cost of agricultural products press domestic crop prices to exceed international market prices. In recent years, the cost of agricultural products has been increased at a pace of 10 percent year on year, while labor and land costs have risen sharply, which pushes the government to continuously boost its minimum purchase and temporary reserve prices. On the other side of the equation, the government will find it difficult to sell agricultural products purchased from domestic farmers, for they are more expensive than imports.
The problem can be efficiently solved by introducing an agricultural target price system. That's to say, agricultural subsidies will be distributed according to grain prices in the domestic market. A pilot program for a soybean target price system will be established in northeast China.
Secondly, since it's difficult to further expand farmland, farmers need to advance their per-unit area yield. The overuse of chemical fertilizer has resulted in severe pollution of rivers and soil. Therefore, a plan should be formulated to tackle such issues. Of course, money and technology are indispensable elements.
Thirdly, the agricultural operation system should be overhauled. For example, in the United States and Australia, a family farm can cultivate thousands of acres of farmland, while a Chinese farmer only takes care of less than a hectare.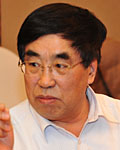 Xie Kechang, CPPCC member, Vice President of Chinese Academy of Engineering
Energy consumption
China's energy security has been threatened by its high dependence on oil and gas imports, huge energy demand and the high proportion of fossil fuel against total volume.
To overcome this challenge, the government has decided to optimize the mix of energy consumption by promoting the use of renewable and chemical energy.
Email us at: yushujun@bjreview.com