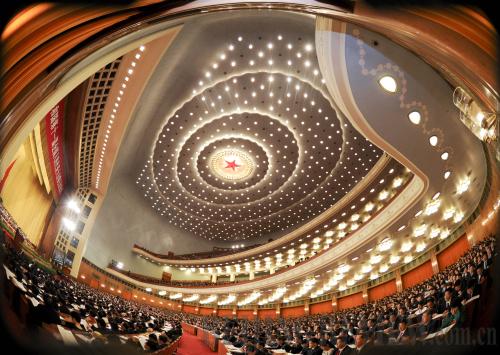 MEETING FOR STATE AFFAIRS: The Fifth Session of the 11th National People's Congress, China's top legislature, opens in Beijing on March 5
The Fifth Session of the 11th National People's Congress (NPC) opened on March 5, with Premier Wen Jiabao delivering the government work report that summarized the work done in 2011 and illustrated the work to be done in 2012.
According to the report, in 2012 the GDP growth is expected to settle around 7.5 percent, while the consumer price index (CPI) growth target remains at 4 percent. The report also promotes a remarkable increase in spending earmarked for the people's well-being and even names detailed projects.
Some deputies to the 11th NPC and members of the 11th National Committee of the Chinese People's Political Consultative Conference (CPPCC) provided their interpretations of the report to Beijing Review reporters Lan Xinzhen and Zeng Wenhui.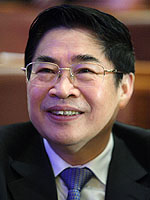 Yuan Chunqing

NPC deputy, Secretary of the CPC Shanxi Provincial Committee 

I have been truly inspired and feel confident about the report.

First, it reflects continuity of last year's policies. The report proposes balancing the relationship between steady and robust economic development and economic restructuring as well as managing inflation expectation, urgently carrying out the proactive fiscal policy and the prudent monetary policy, and making expanding domestic demand, improving investment structure, stabilizing prices, increasing farmers' incomes by various means, adjusting industrial structure and steadily promoting urbanization the nation's top priorities.

Second, it reflects the reliability of economic indices. After setting the 8-percent growth expectation from 2005 to 2011, the target of economic growth was slashed by half a percentage point. The CPI will be controlled around 4 percent this year. This fully considers the complicated economic situation and the high inflation in 2012 and reserves space for the restructuring and price reform.

Third, it is clear and concise in explaining the measures to be taken. For example, the report puts forward formulating implementation rules to encourage and guide private investment, proposes specific measures to control the real estate market and develop low-income housing, requires that spending on education by local governments should be 4 percent of their GDP figures.

Fourth, it reflects the scientific arrangement of economic development. The report emphasizes combining stabilizing economic growth, controlling prices, benefiting people's well-being, deepening reform and promoting harmony. As for regional development, the report emphasizes coordinated development of central and western regions and the effort to let special economic zones and pilot zones play a full role in comprehensive reforms. As for industrial distribution, the report proposes to strengthen support to the development of strategic emerging industries.

Fifth, it reflects wider benefits for the people's well-being. The report emphasizes raising the proportion of individual income in national income and puts forward many detailed and specific measures in raising people's incomes and solving their difficulties in education, housing and medical services.