1. Earthquake in Sichuan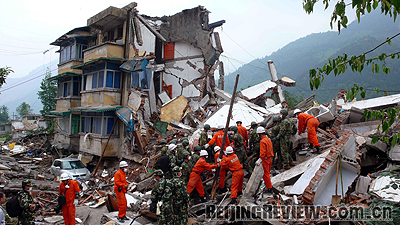 An 8-magnitude earthquake hit Sichuan Province on May 12, 2008. About 70,000 people were killed and millions of people were left homeless. It was the deadliest earthquake to hit China since the 1976 Tangshan quake. People all over the world and from all walks of life made donations to help the survivors. In November 2008, the Central Government announced that it would spend 1 trillion yuan ($146.5 billion) over the next three years on reconstruction in the quake-hit area.
2. Beijing Olympics and Paralympics
The 29th Summer Olympics kicked off in Beijing on August 8. A total of 10,500 athletes competed in 302 events in 28 sports. The Games saw 43 new world records and 132 new Olympic records set. A total of 87 countries won medals during the Games. Chinese athletes won 51 gold medals altogether. After the Olympics, the 2008 Summer Paralympics were also held in Beijing through September 6-17. Over 4,200 athletes from 148 countries and regions took part in the event, and Chinese athletes won 89 gold medals.
3. Space Walk
The Shenzhou-7 manned spacecraft was launched carrying three crewmembers on September 25, from Jiuquan Satellite Launch Center in northwest China's Gansu Province. It was the third manned spaceflight mission of the Chinese space program. On September 27, Zhai Zhigang, one of the three astronaunts, conducted a 20-minute space walk.The mission lasted three days. On September 28, the craft landed safely.
4. Milk Powder Scandal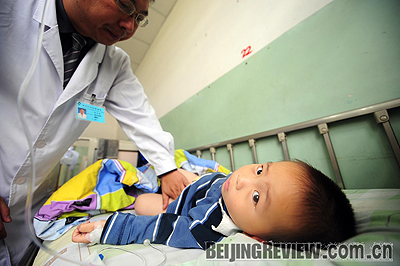 In early September, 14 infants in northwest Gansu Province were hospitalized with kidney stones after drinking powdered milk made by Sanlu Group Co., a dairy company in north China's Hebei Province. Sanlu milk powder was found to contain high levels of melamine, a toxic industrial chemical. Shortly after that, 69 batches of milk products of another 22 dairy companies were also found to contain melamine and were all removed from the market. The scandal brought down related officials and reshuffled China's dairy market.
5. New Leaders Elected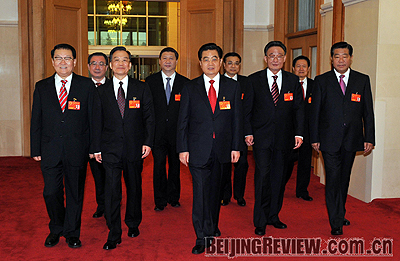 Hu Jintao was reelected president of the People's Republic of China (PRC) and chairman of the PRC Central Military Commission at the First Session of the 11th National People's Congress (NPC) held in Beijing on March 5-18. The plenary meeting also reelected Wu Bangguo chairman of the NPC Standing Committee and elected Xi Jinping vice president of the PRC. Also elected were 161 members of the 11th NPC Standing Committee.
6. Southern Snowfall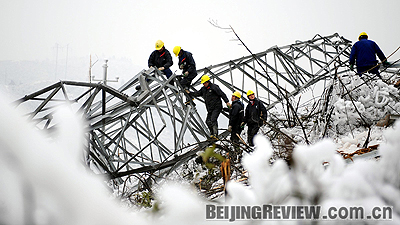 Heavy snowfall starting from January 10, 2008 froze 18 southern provinces of China, including Hubei, Hunan, Guizhou, Jiangxi, Anhui and Jiangsu. Snow knocked out electricity lines, and blocked railways and highways, leaving 30 million people suffering from power shortages and many travelers stuck on the way back home for the Spring Festival, China's Lunar New Year. The snow, according to official numbers, caused 60 deaths, forced the resettlement of 1.76 million people, and affected 485,000 hectares of farmland. Direct economic losses reached 5.39 billion yuan ($747 million).
7. Tibet Riot of March 14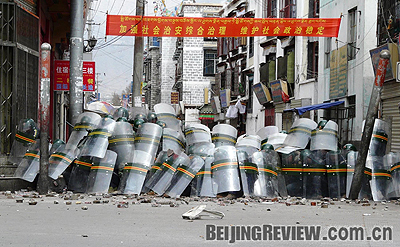 Tranquility was smashed in Lhasa, capital of Tibet Autonomous Region, on March 14. Armed with stones, bricks and sticks, rioters left a trail of crime, including beatings, damage to property, looting and arson, victimizing ordinary residents across the city. The neighboring Qinghai, Gansu and Sichuan provinces also were affected by riots. About a dozen innocent residents were killed. Evidence suggested the riots were organized, premeditated, masterminded and incited by the Dalai Lama clique.
8. Direct Links Between Mainland and Taiwan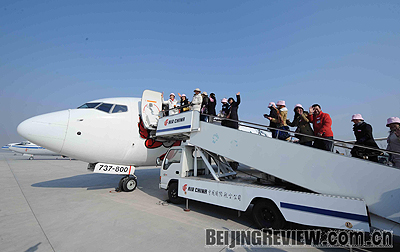 The Chinese mainland and Taiwan signed a series of landmark agreements in November in Taipei. The agreements allowed direct air and sea transport and postal services to begin on December 15, ending a 59-year ban on such links. The direct air links cut flight times significantly as planes are no longer required to fly through Hong Kong's airspace.
9. Anniversary of Reform and Opening-up Policy

The year 2008 is the 30th anniversary of China's reform and opening-up policy. In the past 30 years, China has made great achievements in economic and social development and in increasing its international influence. China celebrated the anniversary throughout 2008, with the culmination at a grand ceremony in Beijing on December 18.
10. Further Reform Measures in Rural Areas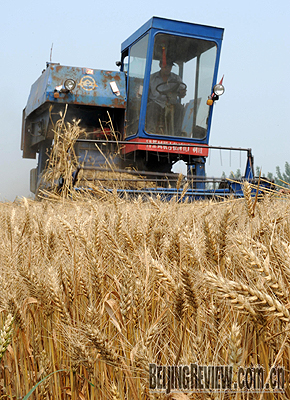 To boost the development of China's vast rural areas, the Central Government mapped out development directions for the countryside in the Third Plenum of the 17th Central Committee of the Communist Party of China. The plenum set the goal of doubling this year's level of per-capita disposable income for rural residents by 2020.