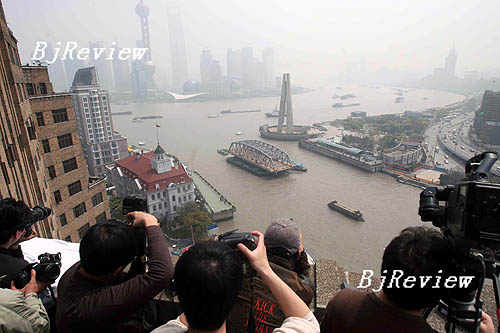 Passersby watch a section of the centennial Waibaidu Bridge being removed from its original site in downtown Shanghai's Bund area on April 7.
The landmark bridge, a two-arched steel structure, has been transported to a local shipyard for a nine-month repair. It is expected to be restored to its original design and appearance before next March.
When the bridge is not in use, a vehicle tunnel will be built in the Bund area to ease traffic congestion there.
Formerly known as the "Wales Bridge," the Waibaidu Bridge was built in 1907 to replace a wooden bridge first financed by a British businessman in the mid-1800s.