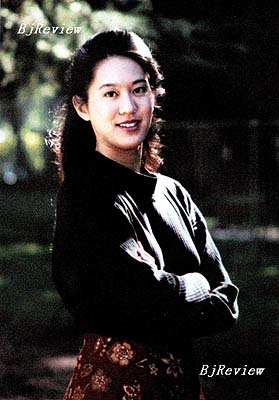 Chinese-American journalist and author Iris Chang has become one of the best known advocates of unredeemed World War II war crimes in Asia through her 1997 magnum opus The Rape of Nanking, which sold a million copies around the world.
Nanking, now Nanjing, was China's capital in the first half of the 20th century. In six weeks after Japanese troops occupied the city in December 1937, more than 300,000 Chinese were killed.
Through her compelling narrative, Chang dusted the underreported atrocities and exposed them to the Western audience. Ever since then, the Chinese Holocaust has entered the public lexicon.
Chang's iconic stature still ensues after her 2004 suicide in California. Eclectic movies on the Nanking Massacre will be screened worldwide to commemorate the 70th anniversary of the tragedy in December. They include works by American film anthropist Ted Leonsis, Chinese Director Lu Chuan, and a Canadian production's biopic on Chang.
Amidst all this interest is a new book that investigates the mysteries surrounding Chang's premeditated suicide. Written by Chicago-based reporter Paula Kamen, Finding Iris Chang is a part biography of the late author and a token of friendship between Chang and Kamen, her college friend.
Kamen was one of the few acquaintances Chang contacted before her imminent act on November 9, 2004. In a detached tone, then 36-year-old Chang gave her friend the first clues of her long struggle to grapple with reality. Chang mentioned that she wanted the "lights out." But it was all too late. Kamen and the few friends Chang talked to on the phone brushed off the signs of manic depression and bipolar disorder as "fatigue" and "stress" from her extended book promotion tours.
In grief and anguish, Kamen wrote a eulogy titled "How Iris Chang Became a Verb," which was published in the online magazine Salon.com. Soon after the article was posted, flurries of e-mails from the public and Chang's friends flooded Kamen's mail box. They expressed similar concerns and demanded explanations to Chang's premature death.
In her attempt to answer the questions why the beacon of justice had vanished without a trace, Kamen interviewed Chang's family and friends, and followed the paper trail: Kamen dug deep in the research material Chang purposefully left behind at three major university archives.
Finding Iris Chang is not a tell-all tale that shocks readers. Instead, it is a riveting tale of how a top-notched investigative journalist was made. Kamen outlined 11 key questions that needed answers to comprehend the gravity of Chang's suicide. The book candidly portrayed Chang in her pre-celebrity stage: a shy, yet cerebrally active mind who was often odds in social settings in schools and newsrooms. Kamen also detailed how Chang was transformed from a gifted bookworm to an aggressive truth seeker. It gives insights into Chang's multi-layered personality, and her lesser-known traits that could be early signs of her depression.
Kamen's book also unearthed many unknown facts that gave clues to Chang's downfall.
As exuberant and zealous as Chang may have seemed to many people, Kamen discovered Chang strived hard to outwit the public and even those close to her. In the same fashion of her well-planned, premeditated suicide (Chang utilized a Californian legal loophole to purchase an antique gun), Chang strived to preserve a perfect public image and concealed the turmoil underneath. To her surprise, Kamen learned that Chang suffered miscarriages and in the end resorted to use a surrogate mother to conceive her only child. Chang stayed at home till the baby was born--to purport the idea that she was pregnant.
Through her discoveries, Kamen ruled out rumors of a Japanese right-wing's assassination plot and concluded that Chang was her own worst enemy.
A few months before her death, Chang was visibly distraught and was hospitalized for a mental breakdown while researching her forth book on the Bataan Death March--how American soldiers became slave workers for Japanese corporations in the Philippines during World War II.
Chang may have lost touch with reality, but it was not unfounded, Kamen noted. A 1997 incident with the Newsweek magazine may have prompted Chang to concoct the conspiracy theory: Japanese corporations threatened to withdraw their ads in the international glossy, in protest of the magazine featuring an interview of Chang on her bestseller The Rape of Nanking.
Besides the constant e-mail and phone threats from the Japanese right-wingers, the young Chinese-American author realized that there were dark forces beyond her control.
Kamen said Chang believed her new work-in-progress would incense the U.S. Government as the American veterans alleged the U.S. authorities turned a blind eye to the atrocities and hampered their struggle to seek compensations from the Japanese Government.
Like many people have suspected, delving into the past sins of Japanese invaders proved to be a double-edged sword for Chang. Her raw rage propelled her to relentlessly seek justice for the victims of the Nanking Massacre, but it also took a toll on her already frail state of mind.
Although inherently tragic, Chang's death has championed another important cause: raising public awareness of depression, a subject that is still tabooed in the Asian and Asian American communities.
Soon after Chang's funeral, her mother, Chang Yingying spoke on the mental illness at many Asian American community events. She is currently writing a book detailing her account of Chang's illness.
Chang's tragic death illustrates the missed chances for timely treatment. Chang's family only realized the gravity of her illness till her bipolar disorder and manic depression had become full-blown and too difficult to treat.
More importantly, Kamen noted Westerners may exhibit manic depression symptoms as shopping sprees, alcohol and drug addictions, but Asians show the signs in less extreme ways. The difference may explain why Chang's illness went undetected for years. In retrospect, Kamen said her late friend may have shown symptoms of the mental distress in her signature "epic" phone conversations that typically lasted two to three hours. Chang's sheer energies, which fueled her meticulous researches (and what some friends described as the fury of a "bullet train,") might well have been her sporadic highs.
In Chang's truth-seeking spirit, Kamen's new work has helped us move a step closer to the reality and appreciate Chang's lasting legacy.
(Reporting from New York)