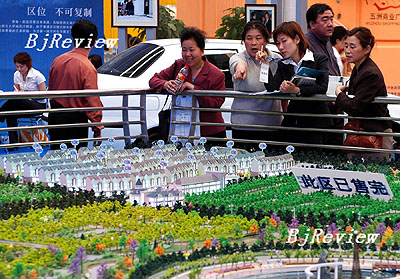 To many the indices behind the macro economy are figures that are seen but not always fully understood. Zhong Wei, professor at the Finance Studies Research Center, Beijing Normal University, speaks to Talents Magazine, a Beijing-based publication, to explain what lies behind these figures and what they really mean. Excerpts follow:
The wrong map can easily mislead an excellent pilot, while poor diagnosis could impact on your life. Misunderstandings about China's economic statistics can have similar critical consequences. The country's macro economy has long been statistically misread by an underestimation of consumption, and an overestimation of growth. This is evidenced in the last three years where fast economic growth has been attributed to mounting investments. But is China really challenged by overheated investment and insufficient domestic demand?
It is widely recognized that the national economy is driven by investment, purchasing power and net exports. Currently, the contribution rate of investment to China's economic growth is around 42-44 percent, consumption, 53-55 percent, and net exports, only 2-3 percent. In a country where per-capita capital stock equals only one 20th of that in Japan or the United States, has it really been over invested?
In 2004, China's gross domestic product (GDP) stood at $13.65 trillion with fixed assets investment standing at $7 trillion, an increase of 25.8 percent year on year. Total volume of retail sales reached $5.4 trillion, up 13.3 percent; while other top listed categories were inventory investment, net exports and government procurement. While 2005 figures revealed that its GDP skyrocketed to $18.23 trillion, fixed assets investment reached $8.86 trillion, up 25.7 percent, and the total volume of retail sales was $6.72 trillion, up 12.9 percent. In the first 11 months of 2006, the investment in fixed assets jumped to $7.93 trillion, up 26.6 percent, and total volume of retail sales hit $6.89 trillion, up 13.6 percent.
A glimpse at these figures will impress people with the notion of overheating investment and the call for a strengthened macro control will naturally follow. But what would happen if we could modify these figures to present a more accurate picture?