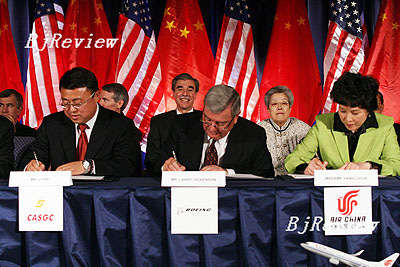 Against the backdrop of economic globalization, the Western world is feeling the heat from emerging powers such as China, and despite repeated assurances by the Chinese Government to the contrary, the "China threat" mindset still exists in some of the international community. Wang Yiwei, Assistant Dean of the International Studies Institute of Fudan University, speaks to the Beijing-based newspaper Global Times and explains how any talk of China being a threat has no basis for discussion. Wang points out that China's development will in fact benefit not only the region, but also the world at large. Excerpts follow:
Today's globalization is a process of capitalization with more and more countries involved, and the very center of this surge in integration is the Western world. In recent years, however, due to accelerating proliferation of technologies and exchanges on institutional construction, it is felt that developed Western countries are challenged by developing economies who have a competitive edge when it comes to labor force.
In response, developed nations have attempted to create an intellectual property protection mechanism, aimed at preserving competitive advantages. At the same time, these countries are forming a unified front, with many feeling jittery about globalization.
Despite setbacks in the context of globalization, regional integration has been a major alternative for nations that are seeking allies. As a result of the establishment of the European Union and the American Free Trade Area, as well as the proposal of the Asia-Pacific Free Trade Area, the world economy has moved toward economic polarization and rivalry that typically is driven by demographic and geographic origins.
Regional integration, in addition to various anti-globalization movements, has therefore violated the fundamental rules of globalization and shaken it to its core.