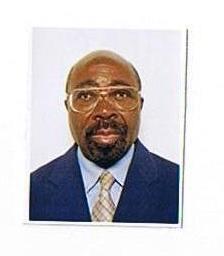 Beijing Review: How do you define the importance of President Hu's visit to Cameroon? What are the highlights of this trip?
Eleih-Elle Etian: President Hu's visit to our country is a very important and significant event for our country because of the long-lasting and excellent ties existing between our two countries and also because of the high international profile of our honorable guest. Indeed this visit is peculiar for my country, because in addition to the two reasons mentioned above, it is the first ever visit of a Chinese head of state in Cameroon. And as in all civilizations, every first-visit is always surrounded by maximum care to both sides.
The Cameroonian Government and people are also very sensitive to the signs of friendship and appreciation from their Chinese partners on the occasion of this visit, because Cameroon is the first leg of President Hu's eight-nation tour in Africa. Also, of the 10 days of his visit through those eight countries, President Hu will spend three days in Cameroon. It is obvious that this is a strong symbol of the place Cameroon enjoys not only in the heart of the Chinese president, but also within the framework of the cooperation between China and Africa. That's why we are very optimistic about the prospects of this visit for both countries.
Concerning the highlights of this visit, allow me just to insist on the political and symbolic aspects. In this respect, I would like to tell you that the main item of the visit is the tête-à-tête between President Hu and his Cameroonian counterpart. On that occasion the two statesmen will assess more than 35 years of cooperation and set the prospects for that relationship in accordance with the recent Sino-African summit resolutions.
Besides that political framework, the two heads of state will view China's top achievements in our country, especially the Congress Hall, which is one of the oldest and most typical symbols of our cooperation, the newly built hospital and the sports hotel still under construction. They will also preside over a cultural show to take place in the Congress Hall in which Cameroonian and Chinese artists will participate. This last item is also very symbolic because it is the testimony to a Sino-Cameroonian cooperation that does not only exist in the political sphere but comes down to reach and involve the grassroots. This will therefore be an occasion to enjoy the friendly communion between the Cameroonian and the Chinese people among themselves and with their leaders.
China and Cameroon enjoy close economic ties. How do you evaluate the potential for further economic and trade cooperation between the two countries?
I think we can just be optimistic for the future of our economic and trade cooperation with China. As you can easily imagine, Cameroon and China have very complementary and compatible economic systems.
As far as complementarity is concerned, Cameroon is a country full of natural resources, forest, mining and hydraulic resources, and China is a vast market with an important financing potential and a country that has strong experience in the transformation of natural resources and development of communication infrastructure. The reinforcement of economic and commercial ties becomes therefore obvious with respect to the positive evolution of political relations between our two countries. Many projects referring to the above- mentioned domains are currently under negotiation and we are hopeful that President Hu's visit in our country will be a crucial step forward.
In a nutshell, China needs to invest abroad and Cameroon is a good destination; Cameroon needs infrastructure and China is a good provider.
Concerning the compatibility between our two economic systems, I would just like to make a very simple and straightforward comment: The competitive advantage China enjoys over other countries at a similar level of development is that China provides development solutions with developing conditions. And this does not relate to Cameroon only, but also to Africa and the third world as a whole. And that is precisely what President Paul Biya meant in his December 31 speech when he referred to some Asian countries as good examples of economic transition.
How will the growing bilateral relations between China and Cameroon contribute to the development of the China-Africa relationship?
This can be possible at least from three angles: the symbolic, the geopolitical and the diplomatic perspectives.
From the symbolic point of view, the growing bilateral relations between China and Cameroon have a continental stake as Cameroon is usually considered as Africa in miniature. On that basis, we can admit that any initiative carried out in Cameroon within the framework of that cooperation has an international influence at the level of Africa, of course.
Concerning the geopolitical aspect, I would like to insist on three items, especially the geographic location of Cameroon, its political stability and its economic potential. Cameroon is located in Central West Africa. It is bound by Equatorial Guinea to the southwest, Gabon to the south, Congo to the southeast, the Central African Republic to the east, Chad to the northeast, Nigeria to the northwest and the Gulf of Guinea to the west. Cameroon is also known as the most politically stable country in the whole region of the Gulf of Guinea, a region enjoying an increasingly high geopolitical profile in recent years.
As the most powerful member country of the CEMAC [Economic and Monetary Community of Central Africa] zone, the most vital community in the whole region of central Africa, Cameroon itself accounts for more than half of CEMAC's GDP. And this is not withstanding its rich natural and human resources, as Cameroon is the only French and English bilingual country in all of Africa. To mention just these few elements, you can easily understand not only how China can rely on my country to enhance Sino-African relations, but more why China should do so.
Lastly, at the diplomatic angle, Cameroon has been playing a very instrumental role in the development of China-Africa relations through its ambassador in Beijing in his double or triple capacity of dean of the diplomatic corps, dean of the Group of African Ambassadors and dean of the Group of French-Speaking Ambassadors in Beijing.
A number of Chinese companies are operating in Cameroon. How are these companies and Chinese workers perceived by local Cameroonians? Do they have any problems with adapting to the local conditions and customs?
In fact, I would have liked the Chinese citizens concerned to answer this question for the answer to be as fair as possible. But since you want to have my opinion on that issue I would frankly tell you that Cameroonians really appreciate the presence of Chinese businesspeople in their country. Remember I earlier told you that one of the most important merits of China is to provide development solutions with developing conditions. By this I mean that an increasing number of Cameroonians are very happy with the presence of Chinese businesspeople because they can now afford many goods they could not purchase before just because the prices used to be [too high]. Yet some people often complain about the quality of goods made in China. But such complaints are residual and the reason is surely the constant improving of the quality of the goods.
More and more Chinese are applying for visas in our competent services and this can serve as a good testimony to the perfect integration of Chinese in our country. Even though the boom in human movement is recent, China and Africa share a long-standing history that helped them build a good understanding between the states and the peoples. In March, Cameroon and China will commemorate the 36th year of the establishment of their diplomatic relations. Thirty-six years of cooperation is enough to get rid of issues like adaptation between each other. And even before 1971, the year diplomatic relations were established between our two countries, they already had good relations, even before the independence of Cameroon. So to me there is nothing like a problem of adaptation of Chinese citizens in Cameroon. The Chinese culture is very close to the African one and we share the same cultural values such as the importance of the family, the respect and consideration for the elders, solidarity, hard work and patriotism.
China made a lot of commitments to Africa in the China-Africa Cooperation Forum summit last year. How will Hu's trip promote the implementation of China's commitments?
We are actually very happy and encouraged by the initiative of President Hu to carry out this trip to Africa, less than three months after the China-Africa Cooperation Forum summit. We consider that this trip is a powerful testimony to the commitments of the Chinese Government to change the resolutions of the summit into concrete achievements. We are delighted to note that those resolutions have started to be implemented. Proof of this is the recent debt cancellation for 33 African countries and the increase in the number of scholarships granted to African countries just a couple of days before Hu kicked off his Africa tour. We therefore avail ourselves of this opportunity to thank the Chinese Government and leaders and assure them of permanently enhancing our cooperation, so as to show the rest of the world an excellent sample of South-South cooperation.
From those very positive signs, we are convinced that the follow-up mechanisms of last year's summit will soon be put in place for the good of both parties.
Can you comment on "neocolonialism," a policy that some people believe China is pursuing in Africa?
First of all, I wonder whom those people are, those who believe China is pursuing a neocolonial policy in Africa. I'm afraid they are worried about the geopolitical incidence on the international scene of an increasing rapprochement between China and Africa. I'm also afraid they just want to distract Africans from a political option that will for once be to their advantage, just to prevent them from enjoying the bright prospects of that cooperation.
China was a close partner of Africa in the early years of the continent's struggle for independence-I mean in the de-colonization process of Africa. It would therefore be unfair to accuse or suspect China of embarking on a colonial or neocolonial policy in Africa. China is a responsible country and would not engage in a policy it has been fighting for decades. Ever since then, China and Africa have built their relations upon the five principles of peaceful coexistence, which include mutual respect for sovereignty and territorial integrity, mutual non-aggression, non-interference in each other's internal affairs, equality and mutual benefit, and peaceful coexistence. Both parties remain faithful to these principles and that is why we can witness such an increasing cooperation today.
Fortunately, neither China nor African countries are fooled by the saying of "neocolonialism." Counting on the usual support of all our traditional partners, we know our cooperation with China is one of the most strategic or simply the most strategic stake of the future of our international cooperation for the coming decades.