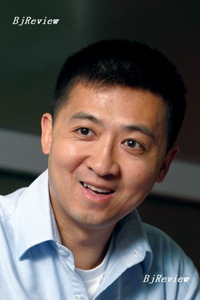 On September 22, California multimedia compression technology company DivX successfully conducted its IPO, raising a total of $145.6 million. DivX is one of WI Harper Group's overseas investments. WI Harper is one of the first U.S.-based hi-tech venture capital firms focused exclusively on creating a bridge between Silicon Valley and the Greater China region. Managing Director of WI Harper David Zhang revealed that on DivX alone, WI Harper made nearly 40 times its original investment.
During college, David Zhang participated in a national entrepreneurial contest in which he took first place. At that time, there were many immature factors in the entrepreneurial approach so Zhang gave up the idea of starting his own business. But he later went on to choose a closely related career in venture capital. From the perspectives of both entrepreneurs and investors, Zhang discusses with us China's venture capital market.
With your overseas background, why did you decide to return to your homeland to start your business? Among the investments made by WI Harper, what proportion is in domestic companies?
David Zhang: China is a complex market and the concept of "localizing" is more apparent here than in many other countries. China's economy is developing extremely rapidly. Significant changes take place in just a few months. Many returnees just back from overseas may not be fully aware of China's current economic environment. So we hope to find entrepreneurial companies that have a deep understanding of China's domestic market. They must have a strong wish to establish themselves in China and a deep well of human resources. They must understand the inherent difficulties of starting a business in China and be able to suffer the hardships. These characteristics are vital to the enduring success of a company.
Among WI Harper's investments this year, domestic companies accounted for approximately 90 percent. However, this in no way means that WI Harper considers the businesses of overseas returnees to be unworthy. Take our investment in Mapbar.com for example; the founders of this company are all overseas returnees, who have all been back in China for three to four years and have familiarized themselves with the environment of the Chinese market.
On what basis does WI Harper make its choice among these domestic businesses? In cases where certain businesses failed to garner investment from WI Harper, what were the main reasons for the failure? What aspects should these businesses look to improve?
The requirements are quite simple: domestic company, relatively simple ownership structure and highly technology-oriented. One point we stress to be extremely important is for the founder(s) of the business to have a record of reliability.
We won't invest in companies whose founders we view as incapable of properly executing their business or where we differ in terms of development goals. Sometimes a minor detail can lead to our refusal to invest in a business. Details determine success or failure.
A point I feel strongly about is this: Today, there is an increasing flow of hot money, an increasing number of investment firms and businesses garnering money from investment firms. Money is the cheapest thing out there, but a good brand is the hardest to come by. Only by forging a great brand can a business continue to attract investment and remain profitable. A short-term approach will not create a major brand. That is the advice that I would give to these businesses.
Compared with businesses in other countries or regions, what are some of the more apparent team-building difficulties faced by domestic companies in which WI Harper has chosen to invest?
That's a very good question. From my personal experience, the most obvious problem these businesses face is the level and pace at which they are able to accept newly hired professionals and outside help.