New Tech Billionaire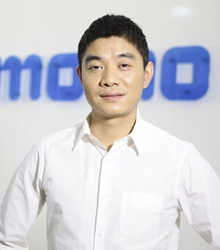 (FILE)
Tang Yan, founder and CEO of social networking platform Momo Inc., has become China's newest IT billionaire after Momo made its trading debut in Nasdaq, New York City, on December 11, raising $216 million for its U.S. initial public offering.
Tang was born in 1979 in central China's Hunan Province. He graduated from university in 2000, majoring in architecture, and worked in the building industry till 2002. Tang joined Netease, one of China's leading websites, as an editor in 2003. In April 2011, he was appointed editor in chief of Netease. Five months later, he resigned and founded Momo.
Today, the Beijing-based Momo application allows over 180 million users to connect with each other. Users can chat with one another through the platform—and find people within their geographical vicinity or through shared-interest groups that are also location based—Momo is backed by China's e-commerce giant Alibaba.
A Mother for Justice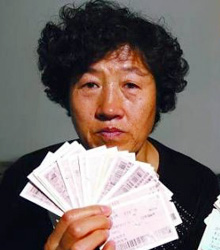 (FILE)
Shang Aiyun, 62, mother of a wrongfully convicted young man who was later executed, finally succeeded in clearing her son's name on December 15, bringing to an end a years-long campaign.
After a rape and murder took place on April 9, 1996, in Hohhot, north China's Inner Mongolia Autonomous Region, Shang's 18-year-old son Hugjilitu was convicted and sentenced to death on May 23 that year. Just 18 days later, he was executed amid a national campaign to come down hard on criminal activities. However, another alleged serial rapist and killer confessed to the murder following his 2005 arrest.
After Shang retired from a local textile factory in 2005, she tried to find ways to clear her son's name, including petitioning law enforcement agencies. A retrial, which began in November this year, cleared off all charges against Hugjilitu. State compensation will be applied in light of his being posthumously exonerated.
"Some state-owned enterprise (SOE) directors have colluded with foreign forces to trade national assets in return for huge bribes. We will fight such practices resolutely."
Hao Mingjin, Vice Minister of Supervision, discussing ongoing efforts to uncover corruption in SOEs
"Lack of animal welfare protection will impede our efforts to curb acts of animal abuse such as catching and killing animals or making them perform for entertainment purposes."
Yang Zhaoxia, deputy head of the Ecological Law Research Center of Beijing Forestry University, pointing out that animal welfare will be legally recognized for the first time in China in an upcoming revision of the country's wildlife protection law
"In future, we hope to perfect our water supply facilities through more cooperation between Guangdong and Macao. This includes the completion of a fourth water supply pipe."
Wong Soi Man, Director of Macao's Marine and Water Bureau, speaking at a recent press conference about collaboration with the mainland to meet the special administrative region's freshwater needs
"China's decision on foreign aid projects adheres to strict standards."
Shen Danyang, spokesman for the Ministry of Commerce, saying that China has taken the development strategies of recipient nations into consideration when providing foreign assistance, on December 16