Chronicler of African Community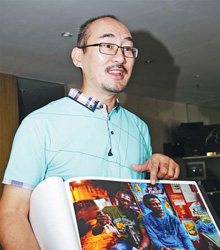 (FILE)
A 20-day-long exhibition by Li Dong, a photographer based in Guangzhou, south China's Guangdong Province, opened in Brussels, Belgium, on November 21. His collection, numbering 44 pieces in total, has attracted public attention to the lives of African migrants in Guangzhou.
Li, 47, entered Zhejiang University to study chemical engineering during the mid-1980s. After graduation, he designed industrial plants for domestic and foreign manufacturers until 2003. He then opened a company in Guangzhou. Five years later, Li turned his eye to social documentary photography. In 2013, he finished a series of photographs portraying the lives of African migrants inhabiting a 300-meter stretch of Baohanzhijie Road, close to several wholesale markets favored by African traders in Guangzhou.
His recent exhibition presents a microcosm of African migrants seeking their fortune in China. The exhibition had previously run in Paris, France, and Cologne, Germany.
Triply Crowned Actor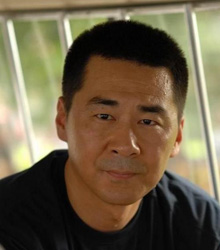 (FILE)
Actor and director Chen Jianbin won three awards at the 51st Golden Horse Awards in Taipei on November 22, creating a new record for what is one of the largest events in the Chinese-language film industry's calendar.
Chen was born in 1970 in Urumqi, northwest China's Xinjiang Uygur Autonomous Region. He received a master's degree from the Central Academy of Drama in Beijing in 1998 before joining the National Theater of China. Chen first began acting in 1993. He has been the recipient of acting awards in China and South Korea. In 2011, he was the male lead in the TV series Empresses in the Palace, which is particularly popular in East Asia.
Chen undertook his first foray into feature film directing in 2014 with the film A Fool. He won Best Actor and Best New Director for this film as well as Best Supporting Actor for Paradise in Service at the Golden Horse Awards.
"Helping small firms get access to direct financing on the stock market is even more important than increasing the availability of loans for them, and it is a pioneering arrangement."
Zhang Liqun, a researcher with the Development Research Center of the State Council, calling for financial support for small firms on November 19
"Once we provide evidence of suspects' economic crimes to our U.S. counterparts for judicial assistance, they will adopt an active attitude to help us with investigations."
Liu Dong, deputy head of the Economic Crimes Investigation Bureau of the Ministry of Public Security, commenting on China-U.S. judicial cooperation in a recent China Daily report
"As the largest energy consumer in the world, China must play a pivotal role in the global transition to a sustainable energy future."
Adnan Z. Amin, Director General of the International Renewable Energy Agency, predicting China will become the world's largest renewable energy market by 2030, on November 24
"Clouds are gathering over the global economic outlook, presenting the darkest picture seen since the global financial crisis."
Chris Williamson, chief economist at financial data provider Markit, saying global business confidence dropped to a five-year low in October, on November 24