Internet Rumormonger Sentenced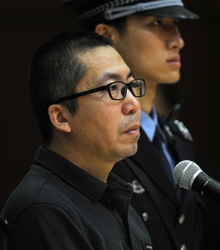 (XINHUA)
Yang Xiuyu, a rumormonger with an online screen name of "Lierchaisi" and Manager of Beijing Erma Co., an interactive marketing firm, was sentenced to four years in prison for illegal business practices on November 18 in Beijing. One of Yang's employees, Lu Mei, was sentenced to one and half years in prison that day.
Yang was born in 1973 in northeast China's Jilin Province. He founded Erma in 2006. Between 2008 and 2013, one arm of Erma made more than 530,000 yuan ($85,000) by posting false information and deleting posts critical of their clients. Another made 220,000 yuan ($36,500) between May 2012 and 2013 by deleting negative information concerning others. Many of Erma's fakeries have caused uproar and discord on the Web.
Neither Yang nor Lu will appeal their verdicts. Yang said in court he hopes everyone can learn a lesson from his crimes.
Japanese Actor Passes Away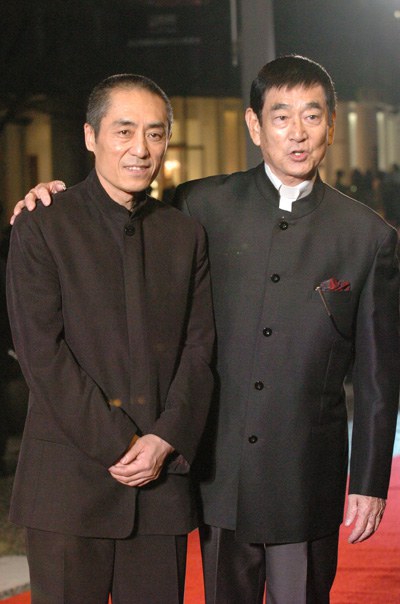 Ken Takakura (right) and Zhang Yimou (XINHUA)
Ken Takakura, an outstanding Japanese film star known for playing outlaws and stoic heroes, died of lymphoma on November 10 at an age of 83, arousing strong repercussions among Chinese people.
Takakura was born in 1931 in Fukuoka, southern Japan. After graduating from Meiji University in Tokyo, he attended an audition on a whim in 1955 and became a film actor. He starred in over 200 films and won many Japanese and international film awards in his lifetime.
Takakura has huge numbers of fans in China. In the late 1970s and early 1980s, when China started to open up to the world, he was extremely popular among Chinese audiences due to his tough guy image as projected in films like Mount Hakkoda and The Yellow Handkerchief. In 2005, Takakura starred in renowned Chinese director Zhang Yimou's film Riding Alone for Thousands of Miles.
Takakura also was accepted by the Chinese audience because of his respectable persona, humbleness and honesty.
"China will soon become a net capital exporter with outbound direct investment (ODI) growth of over 10 percent for the next five years."
Zhang Xiangchen, Assistant Minister of Commerce, discussing a shortened list of ODI projects that require government approval released by the State Council on November 18 in a move to encourage enterprises
"Establishing a worldwide anti-graft network represents an integral part of global anti-corruption efforts."
Zhang Jun, head of the Department of International Economic Affairs of the Ministry of Foreign Affairs, speaking at a press conference in Beijing on November 13
"The Internet is the shared opportunity of mankind and the shared hope of human progress. Of course, it is a responsibility that mankind should join hands to shoulder."
Jack Ma, founder of China's online trade giant Alibaba, speaking at the opening ceremony of China's first World Internet Conference on November 19 in Wuzhen, Zhejiang Province
"Helping smaller firms gain access to direct financing on the stock market is even more important than increasing the availability of loans for them, and this is a pioneering arrangement."
Zhang Liqun, a researcher with the Development Research Center of the State Council, referring to a string of measures designed to ease financing burdens for companies on November 19