Real Estate Tycoon Donates Overseas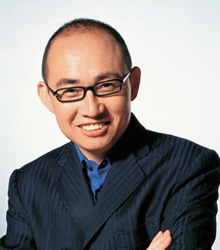 (FILE)
Pan Shiyi, Chairman of SOHO China, one of the country's leading real estate enterprises, donated $10 million to Yale University together with his wife Zhang Xin on October 29. Although the donation will be used to sponsor Chinese students who have been admitted to the prestigious university, many commentators said that donating to schools in China should have been Pan's first priority.
Pan, born in October 1963 in Tianshui, northwest China's Gansu Province, has no overseas educational background, while his wife, who serves as SOHO China's CEO, graduated from the University of Cambridge and worked on Wall Street for a number of years. Pan began his real estate career in south China's Hainan Province in 1987 before establishing SOHO China in Beijing eight years later.
The couple announced that they will donate a total of $100 million to renowned universities outside China. Prior to the Yale donation, they donated $15 million to Harvard University in July.
'Foxhunter'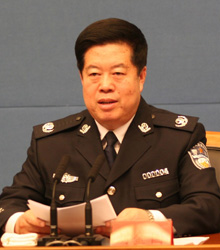 (FILE)
Liu Jinguo, Vice Minister of Public Security, was elected deputy secretary of the Central Commission for Discipline Inspection of the Communist Party of China (CPC), during a plenary meeting of the CPC top discipline watchdog in late October. Liu is currently spearheading China's international manhunt targeting corrupt officials and suspects in economic crimes that have fled the county.
The campaign, known as Fox Hunt 2014, was launched in July to "block the last route of retreat" for corrupt officials at a time when a major crackdown on graft had already narrowed the space available for abuse of power. Since its inception, approximately 180 economic crime suspects abroad have been brought into custody.
Liu, 59, was born in a village in north China's Hebei Province. After graduating from a local school in 1974, he worked at different levels of governmental and police departments in the province for over 30 years before becoming vice minister of public security in 2005.
"We'll never slacken the efforts to deepen the fight against corruption in the army."
Chinese President Xi Jinping, calling for strict self-discipline in the country's armed forces at a conference held on October 30-31 in Gutian, southeast China's Fujian Province
"The U.S. Federal Reserve announced the tapering plan one year ahead, so the effect has already been absorbed. This demonstrated the Fed's responsible attitude."
Song Ke, a researcher with the International Monetary Institute at Renmin University of China, commenting on the U.S. Federal Reserve's recent decision to put an end to its quantitative easing program
"With easier access to mortgages and greater availability, at least 30 percent more home buyers will jump into the property market because upgraders, who are shopping for better properties, are able to enjoy the same mortgage benefits as first-time buyers."
Zhang Dawei, chief analyst at real estate agent Centaline Property, talking about China's recent loosening of its mortgage policy
"Air pollution is a regional problem—one that will require factories in Beijing as well as its surrounding provinces to work together to reduce pollutant emissions."
Ma Jun, Director of the Institute of Public and Environmental Affairs, a Beijing-based non-profit organization, calling for concerted efforts to improve air quality in the capital ahead of the APEC Economic Leaders' Meeting