Language Promoter Awarded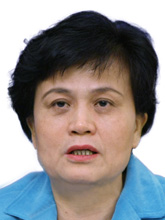 (CFP)
Xu Lin, Chief Executive of the Confucius Institute Headquarters in China, was awarded the title of Doctor Honoris Causa at the University of Bucharest in Romania on October 18.
It is the third such distinction she has received from universities in Romania. The day before, she was conferred with the title of Doctor Honoris Causa by Lucian Blaga University in Sibiu. She also received a similar accolade from Babes Bolyai University of Cluj Napoca in 2011.
In addition, she was the recipient of an international award by Italian university L'Istituto Universitario Orientale di Napoli on October 22.
Xu, 60, has been a leading figure in education in China and on the international stage for the last few decades. As the leader of an institution committed to providing Chinese language and culture teaching resources and services worldwide, she has contributed to the establishment of four Confucius Institutes in locations in Romania—Sibiu, Cluj Napoca, Brasov and Bucharest—in addition to two Confucius Classrooms in Constanta and Deva.
U.S.-Born Translator Passes Away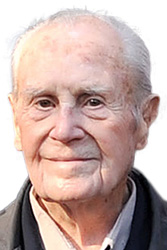 (CFP)
Sidney Shapiro, a famed U.S.-born translator who was one of the few Westerners to gain Chinese citizenship, died on October 18 in Beijing at the age of 98, just two months shy of his 99th birthday.
Shapiro was born in New York City in 1915 and first came to China in 1947, having been selected by the U.S. army to learn Chinese during World War II. He remained in the country after the founding of the People's Republic of China in 1949 and became a Chinese citizen in 1963, an honor reserved only for a select few foreigners judged to have rendered special services to the nation at that time.
He was best known for his English translations of classical Chinese novels, and was bestowed a lifetime achievement award by the Translators Association of China in 2010.
Better known in China by his Chinese name Sha Boli, he was elected in 1983 to the National Committee of the Chinese People's Political Consultative Conference, the top political advisory body of the country.
"Artists should not lose themselves in the tide of market economy nor go astray while answering the question of whom to serve, otherwise their works will lack vitality."
Xi Jinping, Chinese President, at a symposium with representatives of literature and art circles in Beijing on October 15
"By 2020, China is expected to have nuclear power generating units with total installed capacity reaching 58 gigawatts."
Wang Yiren, Deputy Director of the China Atomic Energy Authority
"It's not a matter of whether or not we will see it, but when. It's a matter of timing."
Arthur Fan, CEO of BOCI Global Commodities (UK) Ltd., on the London Metal Exchange's planned introduction of yuan-denominated contracts at a seminar in Shanghai on October 20
"Under the indulgence of the United States, Japan may evolve into a new 'global cop' and a cheerleader for 'neo-interventionism'."
Su Xiaohui, a research fellow with the China Institute of International Studies, commenting on the revising of the guidelines for U.S.-Japanese defense cooperation