National Icon Assumes Global Role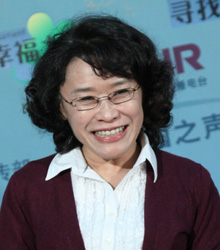 (FILE)
Zhang Haidi, Chairwoman of China Disabled Persons' Federation, was appointed as the new chair of Rehabilitation International, a worldwide network of people with disabilities founded in 1922, on October 6 in Poland. With member organizations across the world, the network advocates working to improve the quality of life of people with disabilities.
Born in 1955 in east China's Shandong Province, Zhang is a national icon for achieving self-improvement in the face of adversity. She became a paraplegic at the age of 5 and thereafter was unable to attend school. In spite of this, she educated herself to university level. She has learned several languages including English, Japanese, German and Esperanto, and has been awarded a master's degree. She also is well known as a writer and translator.
Zhang has been making efforts to promote work opportunities for people with disabilities in China and improve their access to buildings. She has also mounted campaigns on the right of disabled people to drive.
Missing Vice Mayor Detained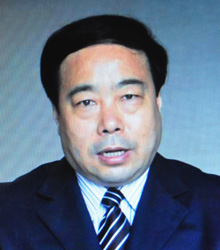 (FILE)
Guo Yipin, formerly missing Vice Mayor of Luoyang, central China's Henan Province, was detained by police in a rented apartment in Changsha, central China's Hunan Province, on October 6.
Guo, 52, was elected vice mayor of Luoyang in February. He was in charge of the city's work safety, coal mining, environmental protection and transportation. Since late July, he had not been seen or heard of by other leading officials and the daily meeting he presided over had been halted.
The vice mayor went missing after asking for a leave of absence on the grounds that his mother had taken ill. A report in mid-September said police officers were searching locations where Guo might potentially be hiding. It was reported that Guo was suspected of taking a bribe of 5 million yuan ($800,000) from a local real estate developer in 2012.
The case will now be handed over to the procuratorate in Henan's capital city of Zhengzhou for further investigation.
"Investor confidence will be affected if the illegal gatherings continue."
Wang Jun, an economist with the China Center for International Economic Exchanges, criticizing the "Occupy Central" protests that have taken place in some of Hong Kong's busiest commercial areas since September 28, on October 3
"China is maintaining high growth, and its rebalancing is likely to imply slightly lower growth, but this must be seen as a healthy development."
Olivier Blanchard, Chief Economist of the International Monetary Fund, at an October 7 press conference in Washington, D.C.
"The risks of a dramatic housing market correction and an economic hard landing have been significantly lowered."
Liu Bo, an analyst with China's top investment bank, the China International Capital Corp., discussing a recent resolution by the banking authorities that ensures a mortgage on a second home will be treated the same as that on the first if the buyer has no other outstanding mortgages, on October 7
"We are confident we can build the Qinghai-Tibet Expressway."
Wang Shuangjie, an executive with China Communication Construction Co.'s First Highway Consultants Co. Ltd., speaking on October 7 in Xi'an, capital of northwest China's Shaanxi Province, while acknowledging that extreme conditions on the Qinghai-Tibet Plateau pose challenges