Tennis Star Retires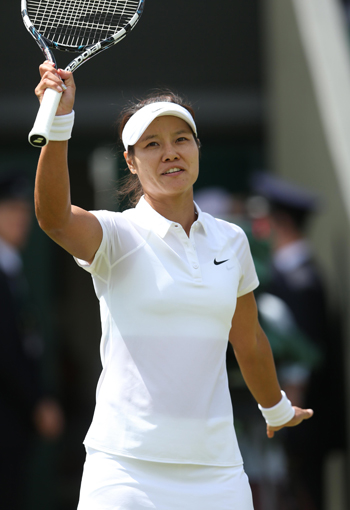 (XINHUA)
China's first and only Grand Slam winner Li Na recently announced her retirement due to a serious knee injury.
"Tennis is what I love, so I will try my best to help more children play," 32-year-old Li said at a press conference in Beijing on September 21. "I won't be a coach of one or two particular players, but work more on the basic training of children at their starting point." She plans to open a tennis academy after leavingcompetition.
Li, born in Wuhan, central China's Hubei Province, is the most successful tennis player in China. She began playing at the age of 6 and became a professional in 1999. In 2011, she became the first Asian to win a Grand Slam title at the French Open. Experiencing ups and downs in 2012 and 2013, Li found the top of her game again this year, bagging a second Grand Slam title in the Australian Open in January.
Historical Truth Seeker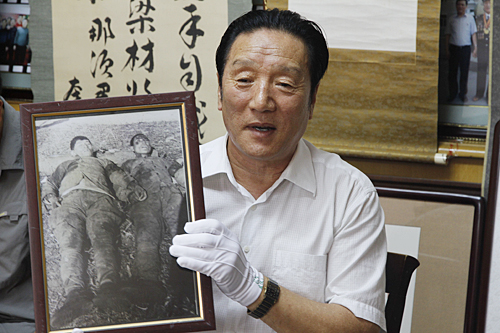 (FILE)
Song Jinhe, a retiree in Jiamusi, northeast China's Heilongjiang Province, has long been committed to educating the public about war crimes Japanese troops committed in China during World War II. Over the past five decades, he has collected 10,000 documents, photographs, letters and other historical materials detailing the cruelty of the Japanese invasion in the 1930s-40s.
The letters written by Japanese soldiers provide chilling firsthand accounts of the brutalities of war. Song has also obtained a secret military order showing that the September 18 Incident—a 1931 rail bombing that Japan used to justify its invasion of northeast China—was premeditated and carefully planned, and was not an act of Chinese sabotage as claimed by the Japanese military.
All this evidence serves as a rebuttal to the Japanese political right wing's denials that the Japanese Imperial Army committed widespread atrocities in China. Song's exhibition has attracted more than 60,000 visitors since it opened on August 15, 2009.
"Currently, 174 Chinese medicalexperts are working in Guinea, Liberia, Sierra Leone, Guinea Bissau and otherWest African countries. This shows China's true friendship with Africancountries, and the Chinese people's international humanitarianism."
Foreign Ministry spokesman Hong Lei, at a press briefing on September 19
"Part of the purpose of this exhibitionis to expel the popular narrative that Europe discovered China and Chinawaited to become a globally engaged society. In fact, China was completelyengaged at a much earlier period."
Curator of British Museum Jessica Harrison-Hall, commenting on the September 18 opening of an exhibition on the cultural splendor and diplomatic reach of China during a 50-year period in the MingDynasty (1368-1644)
"The artificially bred panda populationhas reached some 300, compared to just 10 bred in the 1990s. We mustcontinue releasing them to nature, as that's their real home."
Zhang Hemin, Director of the China Conservation and Research Center for the Giant Panda in Wolong, southwest China's Sichuan Province, announcing on September 21 that the center will release another two captive-bred giant pandas into the wild this year
"It was not as good as I hadexpected. It was slower than my time in the first half of this year. But I'm happy that I'm taking home a gold from the Asian Games."
Liu Ying, a Chinese swimmer whose 25.83-second time in the women's 50-meter butterfly swim took gold and set a new Asian Games record, speaking with Xinhua News Agency on September 22