Top Official Sacked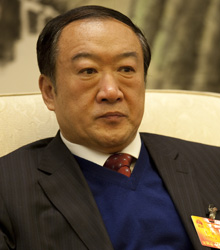 (FILE)
Su Rong, Vice Chairman of the Chinese People's Political Consultative Conference National Committee, has been put under investigation for suspected disciplinary violations, according to a statement by the Central Commission for Discipline Inspection of the Communist Party of China (CPC) on June 14.
Su is the most senior Chinese official to be probed for graft since the 18th CPC National Congress in late 2012.
Su, 66, served as Vice Secretary General of the CPC Jilin Provincial Committee and Secretary General of the CPC Qinghai, Gansu and Jiangxi Provincial Committees from 1998 to 2013.
Heroine Teacher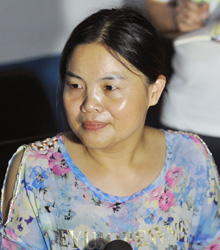 (FILE)
Qin Kaimei, a primary school teacher in central China's Hubei Province, offered herself up as a hostage on June 10 when a man armed with a knife, a homemade bomb, and bottles of gasoline broke into her classroom during school. When she and her 50 sixth-grade students were taken hostage, Qin entreated the man to let her stay while releasing her students. The man agreed. Later, a local official replaced Qin before police came and shot the suspect dead.
Despite 18 years' excellent work in the school, Qin is still a substitute teacher because she's not fully qualified under local policy. A local official hinted that discussions about promoting Qin to regular teacher status were being held following the hostage-taking incident.
"I force myself to eat every day, because I still believe my daughter is alive and I have to stay strong to wait for her to come home."
Zhang Lixia, a single mother from Heilongjiang Province whose 27-year-old daughter was aboard the missing Malaysia Airlines flight MH370, on June 16, which disappeared on March 8.
"The study of healthy life expectancies will be conducted every three years, and people should be instructed to increase healthy life choices to make their later years more comfortable and rewarding."
Deng Ying, Director of the Beijing Center for Disease Prevention and Control, on June 16, drawing on the first research on healthy life expectancy in Beijing. It shows that Beijingers can live, on average, 58.17 years in full health, about 10 years fewer than the average in most industrialized countries
"Female officials show slight differences in committing duty-related crimes compared to their male counterparts. They are more apt to conspire with male partners, as well as trade sex for power."
Li Chengyan, a researcher from Peking University, on June 16, commenting on the investigation of 12 female officials in key posts who were announced as being under investigation for duty-related crimes by central and provincial anti-graft watchdogs in the first half of 2014
"An increasing number of educated Chinese women tend to date and marry Western men, as they believe that compared with Chinese men, foreign men care less about women's appearance and age."
Zhou Xiaopeng, a marriage specialist from dating website baihe.com, on June 17