Actress Honored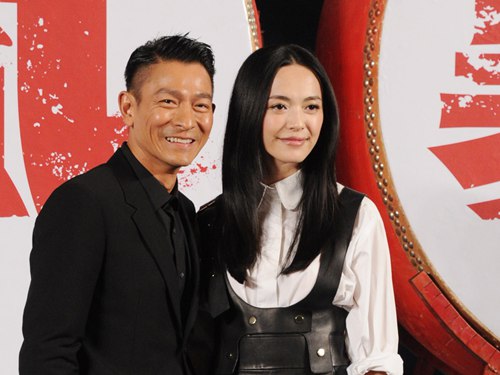 Yao Chen (right) (XINHUA)
Yao Chen, an award-winning actress starring in some of China's biggest romantic comedies from the past five years, has been listed as one of the World's 100 Most Powerful Women by Forbes magazine this year. The 34-year-old star has used her profile to draw attention to troubling social and environmental issues in China. Her microblogging account had more than 69 million followers as of June 4.
As a microblogger aware of her huge reach and impact, Yao has used the platform to draw attention to issues like pollution, food contamination and human trafficking. Last June she was named a UN Refugee Agency Goodwill Ambassador, China's first, to help spread an understanding of refugee issues in the Chinese-speaking world.
Snack Entrepreneur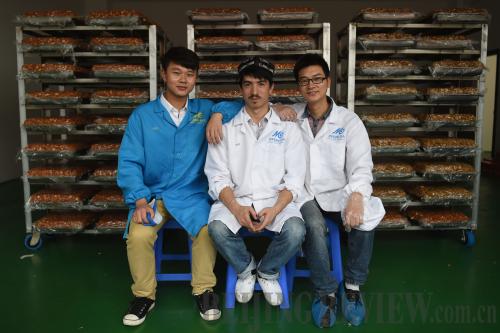 Adil Memettur (middle) (XINHUA)
Adil Memettur, a young Uygur man from northwest China's Xinjiang Uygur Autonomous Region, has turned a traditional Uygur cake into a booming online business with plans for a brick-and-mortar store after recently receiving free office space from a micro-enterprise incubator program.
Adil, 23, started selling the popular Uygur snack qiegao, a dense nougat made from nuts, candied fruits, and malt syrup, online with the help from his two classmates, both of Han ethnicity, at the end of 2012. By doing this, Adil hopes to popularize his hometown's confection.
"Critics of the arts try too hard to meet the entertainment needs of the audience. This approach has already proved harmful in the past."
Zhong Chengxiang, Chairman of the newly founded Association of Chinese Critics
"Contemporary art is becoming more and more popular among young Chinese collectors. There is great potential as contemporary art becomes more affordable for young collectors."
Evelyn Lin, head of contemporary Asian art at Sotheby's, at the preview of an auction in Beijing on June 1
"Teenagers'—especially girls'—ability to protect themselves is sadly lacking in a society that tends to think of itself as sexually conservative. Reports of sex crimes are on the rise. If girls were properly educated about sexual assault, a large number of these crimes would never occur."
Ye Xingtong, a journalist and a volunteer from the Girls' Protection Project under the China Social Assistance Foundation
"I really enjoyed taking part in the film. I am honored to be part of such a splendid production, especially since the Transformers were among my favorite cartoon characters when I was a kid."
Professional boxer Zou Shiming, confirming his guest appearance in the upcoming science fiction action film Transformers: Age of Extinction