Master Receives Award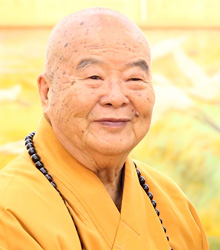 (XINHUA)
Buddhist master Hsing Yun was awarded a "person of the year in spreading Chinese culture" award at a ceremony hosted by China Central Television on December 20, 2013.
Hsing Yun, who was born in Jiangsu Province in 1927 and arrived in Taiwan in 1949, is known for his humanistic Buddhism philosophy and credited by Buddhist scholars as one of the forefront leaders in the modern reformation of Buddhism. He has opened monasteries, universities and schools around the world, as well as engaging in religious dialogue with other Buddhist sects and religious faiths.
He is the founder of Buddha's Light International Association, one of the largest international Buddhist organizations in the world.
Senior Official Sacked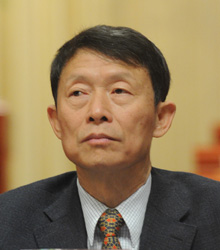 (FILE)
Li Chongxi, former Chairman of the Sichuan Provincial Committee of the Chinese People's Political Consultative Conference, was removed from his post for suspected violations of Party discipline and law on January 2.
Li, 63, became the 18th provincial-level official investigated for suspected disciplinary violations since the 18th National Congress of the Communist Party of China in November 2012 and the sixth investigated in December, 2013, alone.
"Although New Year's concerts should help create a happy atmosphere, we wanted to bring something new to the audience. For example, Strauss' An der Schonen Blauen Donau can be heard at almost every New Year's concert, but the chorus version of the classic piece may be refreshing to audiences."
Liao Changyong, Vice President of the Shanghai Conservatory of Music, talking about a concert staged by the conservatory's symphony orchestra and choir in Shanghai on December 28, 2013
"The Shanghai market is more in line with international markets, and has a broader perspective. It has a large number of collectors from diverse backgrounds who are dedicated, and they prefer themed collections."
Wu Shaohua, Director of Shanghai Collectors Association, commenting on Shanghai's art collection market
"Given that hepatitis B is still around, it's important for babies to get vaccinated. It's difficult to establish a causal link between the vaccines and the babies' deaths since nearly all infants in China receive the vaccine as part of a successful vaccination program."
Bernhard Schwartlander, the WHO representative in China, commenting on December 26, 2013, on the latest developments surrounding the deaths of 11 newborns after being inoculated against hepatitis B
"We believe that the Russian side can ensure security and make the 2014 Sochi Winter Olympics a great success."
Hua Chunying, Chinese Foreign Ministry spokeswoman, at a news briefing on December 31, 2013