Film Director to Helm TV Gala Show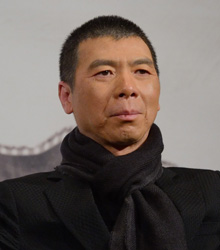 (XINHUA)
Feng Xiaogang, a well-known Chinese director, was invited by China Central Television (CCTV) to direct its Spring Festival Gala 2014 on July 12.
The event, launched in 1983, is an annual variety show aired on the eve of the Spring Festival. Watching the show on TV has become a key part of the Lunar New Year celebrations for many. The gala has been directed by CCTV staff for 30 years and Feng was surprised by the invitation.
The director, 55, has worked on the Chinese smash hits If You are the One and Back to 1942. Also invited to plan the show includes veteran comedian Zhao Benshan, actor/director Zhang Guoli and TV drama director Zhao Baogang .
Youth Athlete Creating History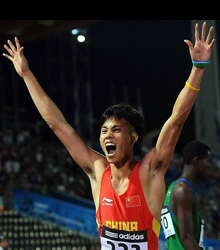 (CFP)
Athlete Mo Youxue, 17, won the showcase 100 meters at the 2013 IAAF World Youth Championships in Donetsk, Ukraine, on July 14, the first time a male sprinter from China has won an international event of this caliber.
His winning time, 10.346 seconds. 
"You know what's happening with your food. There are no pesticides or herbicides—nothing that will negatively affect your health."
Dannan Hodge, co-founder of the urban farming company High Rise Homestead in Beijing, on July 13. Urban farming is slowly gaining popularity in Chinese cities
"Money can't buy love and care between family members. Hiring someone else to visit parents goes against traditional Chinese culture and is too commercial."
Yuan Xin, an expert on aging population studies at Nankai University, responding to a new parent-visiting service on taobao.com, one of China's major online retail platforms, on July 14
"I have to say calling for a taxi has been easier after the fare went up and no taxi drivers have refused me."
Cui Shaoyu, 25, said in response to the Beijing taxi price increase introduced at the beginning of June
"Shengnu, a Chinese term for unmarried women that literally means 'leftover women,' are being demonized. Parents are pressuring us, the media label us, there's a whole industry of matchmakers and others out there telling us it's a problem to be single."
Sandra Bao, who founded a social group called Leftover Attitude in Shanghai to support unmarried professional women