University President Resigns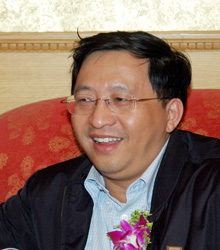 (CFP)
Fang Binxing, President of Beijing University of Posts and Telecommunications, a leading university in the field of telecommunications, said he would resign from his post at the university's graduation ceremony on June 27. He said the dual workload of academic and management responsibilities has exhausted him.
Born in 1960, Fang is known as the Father of the Chinese National Firewall for his design of the system dubbed the "Great Firewall." He became president of the university in 2007.
Film Actress Honored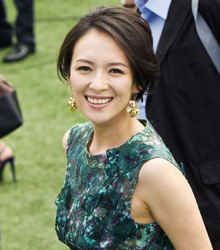 (XINHUA)
Chinese actress Zhang Ziyi received the Order of Arts and Letters issued by the French Government at the French Embassy in Beijing on June 27. The order was established in 1957 in recognition of significant contributions to the arts and literature.
Zhang gained fame in the West for performances in Crouching Tiger, Hidden Dragon (2000), Rush Hour 2 (2001), House of Flying Daggers (2004), and Memoirs of a Geisha (2005). She has been nominated for three British Academy of Film and Television Arts Awards and a Golden Globe Award.
"What senior citizens crave most is the love and care of their family. From a legislative point of view, it is necessary to provide legal support to what we see as a great social need."
Dang Junwu, Deputy Dean at the Institute of China Aging Populations Studies, in response to an amended law put into effect on July 1 that requires grown-up children to regularly visit their aging parents
"Guide dogs are a life necessity for physically challenged people, so prohibiting these dogs from public transportation is depriving the disabled of their rights to travel."
Niu Qianqian, a 26-year-old Beijing resident, commenting on the draft released on the official website of the Legal Affairs Office of the Beijing Government on June 25 stating that animals may be forbidden from public transport in an attempt to prevent the transmission of animal diseases
"Non-commercial ads encouraging blood donation are Ok, but ads that ask people to donate their sperm might be too much for some people."
Zhao Bangrong, Director of the Hebei Human Sperm Bank, in response to China's sperm donation shortage, on June 29
"The Internet is amazing. It can answer any question you ask."
Luosang, a villager from Deten, 30 km from Lhasa of Tibet, talking about the power of the Internet from his perspective. His son secured a job in Lhasa via online recruitment in April