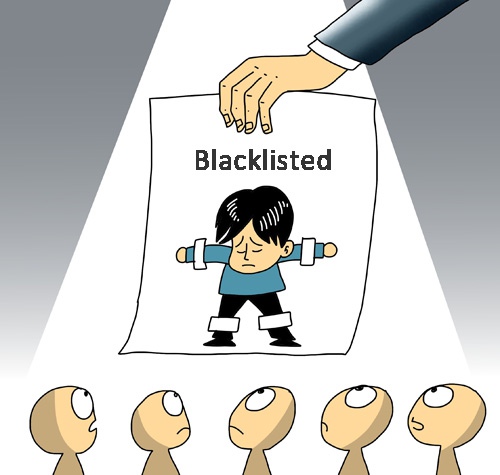 (CFP)
Fake products, unsafe food, under-the-table deals… How can a society cope with such scandals? Authorities in China have answered the question—establishing a nationwide social credit system.
On June 27, the State Council, China's cabinet, issued an outline for building a government-led system to record and assess honesty of individuals and government agencies. The outline focuses on social credit in four categories, including administrative affairs, commercial activities, social behavior and the judicial system.
"A thorough credit system is needed for a society to operate well," said Zhou Keda, a sociologist with the Guangxi Academy of Social Sciences, based in southwest China.
The envisaged system
According to Zhou, dishonesty has long been a social problem in China. A spate of food safety scandals and business frauds have not only affected people's lives at home but also harmed the nation's image abroad.
Official statistics released by the Ministry of Commerce show that the direct and indirect economic losses of Chinese enterprises due to deceptive commercial practices averaged 600 billion yuan ($96.66 billion) annually.
With education alone falling short of helping people understand the importance of integrity, the country must carry out institutional reform, Zhou said.
To counter the problem, the central authorities began to consider the idea of a nationwide social credit system to record individuals' actions as early as 2003. In 2007, the State Council issued initial guidelines on establishing a social credit database, suggesting that the system could help build trust and order in a market-based economy.
Work toward the goal accelerated this year in response to sweeping reforms announced in November 2013, when the Chinese top leadership vowed to let market forces play a "decisive role" in the economy.
In January, the State Council announced that it would further improve the social credit management system, proposing to set up a national standard for information gathering and management to share social credit data between localities and increase the transparency of the information gathered.
In May, an outline for establishing a national-level social credit system in China was submitted to the State Council for review before its final release.
The outline was drafted by a group of central government agencies led by the People's Bank of China (PBC), the country's central bank, and the National Development and Reform Commission (NDRC), the nation's top economic planner.
The PBC already has a credit system containing records for more than 800 million individuals. Last year, the system allowed users to check their credit records online. But information in the PBC's system is limited to personal information and financial records, while the new system will cover a much wider range of information.
"The spirit of contract among market players is a fundamental requirement for market forces to play a decisive role in the economy. Building a comprehensive social credit system cannot be delayed," said Zhang Zheng, Director of the China Credit Research Center under Peking University.