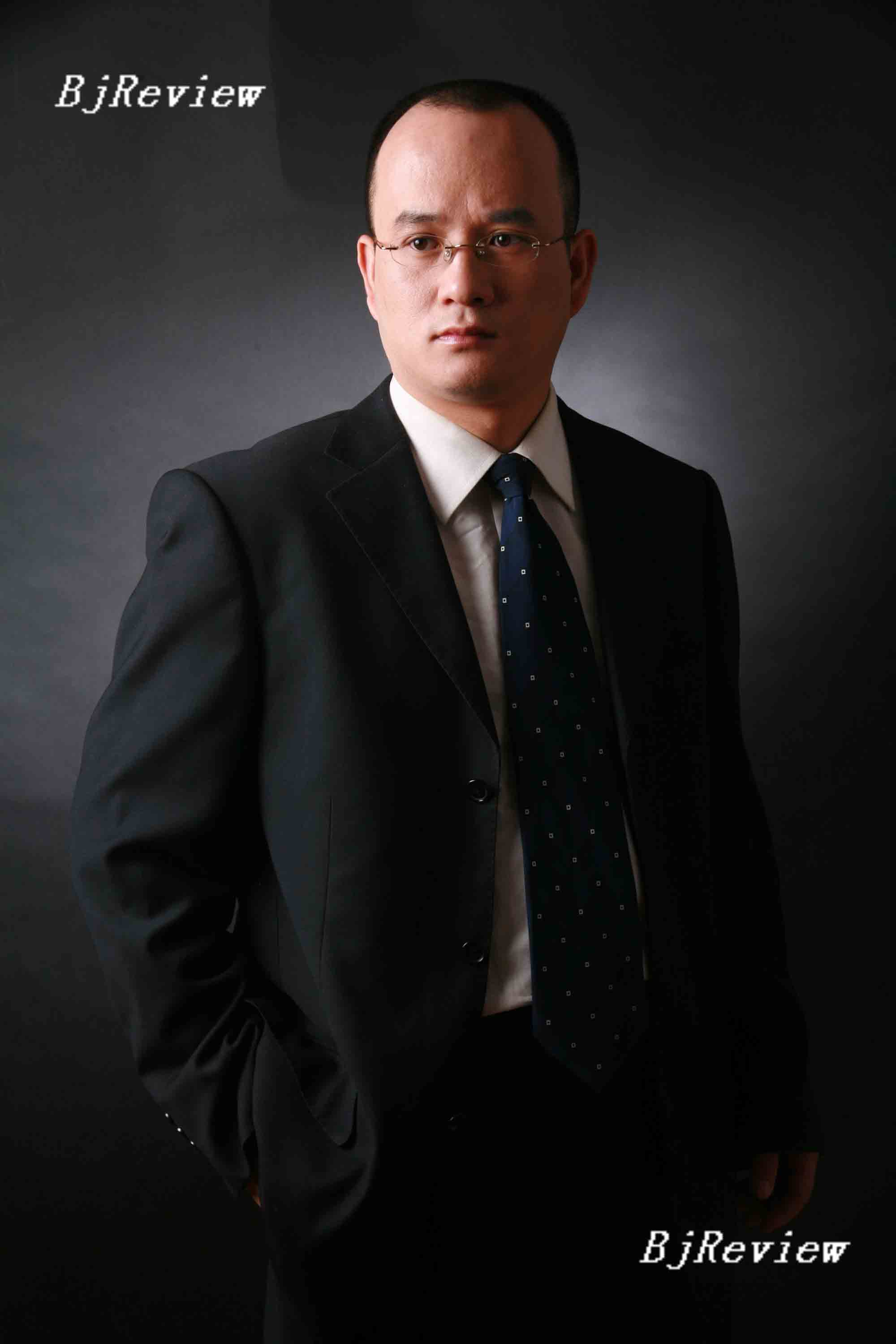 On October 19, 1752, Benjamin Franklin conducted probably the most famous experiment with lightning by flying a kite into a storm cloud and letting the negative charge travel through the kite, kite string, a key tied to the kite string and a Leyden jar attached to the key. Consciously risking his own life, Franklin wanted to show the public his revolutionary finding that lightning was actually static electricity.
Hao Jinsong, a 34-year-old law school student at the China University of Political Science and Law, is doing a social experiment no less significant than Franklin's. By taking government branches and state-owned industries to court over the past two years, he thinks he is showing the public that the law can be used to effectively protect citizens' rights.
A self-proclaimed winner
Hao can be called a legal warrior, since he displays the penetrating eloquence of a lawyer and the relentless vigor of a fighter.
"I find in this country many people have weak confidence in the authority of the law and thus don't use the law to protect themselves; but if people don't use the law it will become even weaker, which will trigger a vicious circle," Hao said. "I want to reverse such a conception and instill the idea that one citizen as an individual, however weak he may seem, can change some unfair and illegal rules depending on how hard this individual tries. When everyone else thinks it is impossible, the courage to try is particularly precious."
Hao has been faithfully implementing this philosophy of life. Since August 2004, he has filed eight lawsuits against railway authorities (one was rejected by the court), one against the State Administration of Taxation (rejected by the court) and one against the taxation administration of Beijing's Dongcheng District. In court, as the plaintiff, Hao questioned the lack of tax receipts for customers using toilets in Beijing's subways and making purchases on all trains in the country, and argued against the Ministry of Railways for raising railway ticket prices during the Spring Festival without holding public hearings.
Asked why his lawsuits are all targeted at the railway department and all tax-related, Hao said the reason is that the railway department is a "formidable enemy" and tax issues concern everyone's interests. "The railway system in China is one of the biggest monopoly sectors and it even has its own police, court and attorney's office. By defeating such a giant, I can maximize public attention and symbolic meaning," he said. Hao explained that he only thought about the significance of protecting the nation's taxation system later. The absence of tax receipts means the railway sector doesn't have to pay taxes for onboard retailing.
Although Hao has won only two lawsuits out of the eight cases accepted by courts-he is waiting for rulings in two lawsuits-he considers himself a winner, perhaps in the quixotic way of letting optimism trump reality. "Every time I sit in court across from the defendant of a government ministry and argue ferociously for the public interest, I am already a winner," said Hao.
However, Hao's action has already had national repercussions. Although he only won one of his five lawsuits involving tax receipts on trains, the State Administration of Taxation and the Ministry of Railways jointly issued a circular this year stipulating that starting from March passengers should be provided with tax receipts printed by the tax authorities for any food purchased on a train.
"This is the way dripping water wears through rock," Hao said with a grin. "I have shown people that they have to land successive blows on an unfair system before it collapses."
Hao has already earned himself national fame as a "troublemaker." Doing a Google search of Hao Jinsong's name in Chinese characters produces 29,000 entries, including a bylined article, his personal profile and an editorial on his action in People's Daily, the official newspaper of the Communist Party.
Although he has filed all the lawsuits in his own name as a consumer, their public-interest nature has been widely acknowledged. At the end of last year, his litigation over railway taxation receipts was ranked as one of the 10 most significant lawsuits of the year by www.chinacourt.org, a website of the Supreme Court. In citing the reasons for his nomination, Hao was praised for "his resolve in fighting social injustices and safeguarding rights through the law." In another survey sponsored by Beijing-based Legal Daily and the All China Lawyers Association, the same lawsuit was ranked among the top 10 influential lawsuits in China in 2005.
Opposing views
Despite the encouraging attitude of the judicial system and media, some people in the legal field take a dim view of his actions. Yang Tao, a staff member of the prosecutor's office of Ganzhou in central Jiangxi Province, wrote an editorial in March 2005 questioning the meaning of initiating litigation for tiny compensation (at that time, the largest amount Hao sought was 100 yuan.) The article said that if Hao's example were copied infinitely in the country, China's overloaded judicial system would be bombarded and paralyzed by such cases.