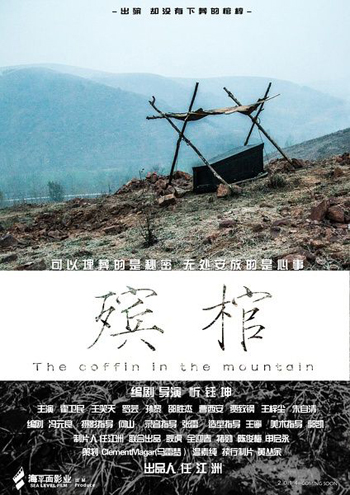 The poster of movie The Coffin in the Mountain (FILE)
The Chinese movie The Coffin in the Mountain was honored the Grand Prix at the 30th edition of Warsaw Film Festival on Saturday.
The director Xin Yukun, winner of the most important section of the international competition, received the award from the Warsaw mayor.
The film tells the story of three characters, connected by an accidental killing. The film won the prize "for a challenging narration and a very subtle sense of black humor," according to the jury.
The award for best director was given to Croatian Ognjen Svilicic for the movie These are the rules. Special jury award was granted to the cast of the film Carmina & Amen directed by Paco Leon from Spain.
Warsaw Film Festival is considered, among the specialists, one of the world's major annual events dedicated to cinema, next to, among others, festival in Cannes, Berlinale, Venice and San Sebastian.
The awards were granted one day before the end of the event. The 30th edition of Warsaw Film Festival was held from October 10 and will end on Sunday.
(CRIENGLISH.com October 19, 2014)