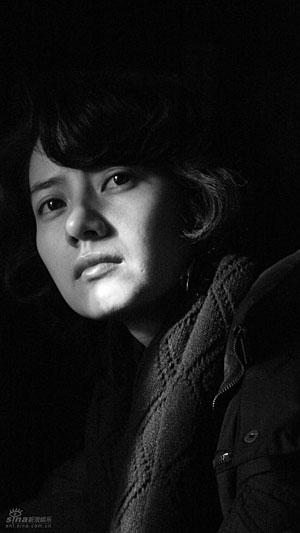 Actress Gao Yuanyuan in Nanking, Nanking (Sina.com) 
After four years of production, the highly anticipated historical epic Nanking, Nanking will be released later this month. And with the release of the film's latest promo this week, director Lu Chuan and cast members Gao Yuanyuan, Qin Lan and Fan Wei to meet the press.
In the new preview of the film, audiences will see fierce gun battles, cruel scenes of massacre, and hints of a love story. The epic movie is expected to be a blockbuster as it tackles themes from one of the cruelest pages of human history.
Director Lu Chuan says this film is not like other films with similar themes. His film emphasizes the Chinese people's resistance, rather than merely retelling their humiliation.
"This part of history hasn't been told in film or released videos. Others told how Chinese people were saved or killed. But we present another side--Chinese people's robust resistance," said Lu. "This side is what we bring to the Chinese and the world seventy years after the event took place."
Not only did Lu Chuan spend four years on this film, leading actress Gao Yuanyuan also immersed herself in the project for nearly two years. She says the film matured her.
"I studied a lot of related films and videos. Maybe in the end, what I have presented is limited, but all these things I have absorbed have greatly enriched my feelings," said Gao. "In fact, I feel a bit depressed after shooting the film about this inhuman part of human history. But when I was out of that despairing mood, I found I had grown up a lot in my mind. Maybe ten years of age, they have filled in what I haven't grown up in my previous years."
Gao said she experienced a mental breakdown during the shooting, and couldn't separate herself from the role.
Nanking, Nanking will have its premiere in Beijing and Nanjing on April 16th and 19th, respectively. There will be 1,200 copies released in the first batch, establishing a new record for a Chinese war movie.
(CCTV.com April 13, 2009)