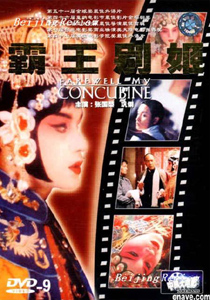 1905

China's first film, Conquering Jun Mountain, was made.

1909 Asia Film Co., the first Chinese film studio, was launched in Shanghai.

1913 The Difficult Couple, the first-ever Chinese fiction film, was released.

1913 The first Hong Kong film, Chuang-tzu Tests His Wife, was released and became the first Chinese film shown overseas.

1913 Yan Shanshan, China's first film actress, appeared on-screen.

1922 Star Film and Theatre School, the first acting school in China, was established.

1925 Xie Caizhen, China's first female director, released The Sad Swan.

1926 China produced its first animated film, Mess in the Paint House.

1928 China's first film series, the 18-part The Burning of Red Lotus Temple, was released.

1934 China's first talking film, Plunder of Peach and Plum, was produced.

1935 Song of the Fishermen won China's first international film award at the Moscow Film Festival.

1950 China had its first international award-winning actress, Shi Lianxing.

1956 The Kite, a Sino-French joint production, was finished, becoming the first film co-produced with a foreign country.

1962 China's first 3D film, The Adventure of a Magician, was released.

1983 China's fifth generation filmmakers yielded their first masterpiece, One and Eight.

1988 Red Sorghum won the Golden Bear Prize for best picture at the Berlin Film Festival, becoming China's first prizewinning film at a top-level international festival.

1989 Taiwanese director Hou Hsiao-hsien's film A City of Sadness won the Gold Lion Prize at the Venice Film Festival.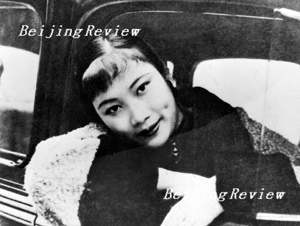 1993

Farewell My Concubine won the Palme d'Or Prize at the Cannes Film Festival, the first-ever top film award in Chinese film history.

1993 The State Administration of Radio, Film and Television introduced reform in the film distribution section.

1993 The Shanghai International Film Festival, China's first competitive top-level world film festival, was launched.

2002 The State Administration of Radio, Film and Television began promoting the cinema-line system nationwide, whereby filmmakers or distributors base their distribution and screening network on contracts or exchanges of assets.

2003 Six private enterprises obtained filmmaking licenses, breaking up monopoly by state-owned enterprises in China's film industry.

2005 Legislation of the China Motion Picture Industry Promotion Law was accelerated.