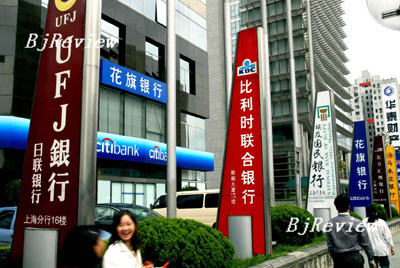 March 16 witnessed the approval of the landmark Property Law at the annual session of the National People's Congress (NPC). This is the first time that equal protection to state and private properties has been enshrined in Chinese law, a move which marks a significant step in the country's efforts to further economic reforms and boost social harmony.
It took less than a minute for the nearly 3,000 NPC lawmakers to pass the much-revised bill, which had been through a lengthy legislation process lasting more than 13 years and a record seven readings by the NPC Standing Committee. A total of 2,799 lawmakers voted for the law and 52 against. Thirty-seven abstained and one did not cast a vote.
The NPC also adopted the Enterprise Income Tax Law with 2,826 votes for and 37 against, a key signal of a phase-in end of superior treatments to foreign investors for two decades. China will start to implement the Property Law this October and the Enterprise Income Tax Law from the beginning of next year.
"The formulation of the Property Law is a component of China's efforts to establish a legal system with Chinese characteristics," said Vice Chairman of the Standing Committee of the NPC Wang Zhaoguo, while delivering a speech to explain the drafting of the law to NPC deputies.
"We know that the drafting of the Property Law has lasted for 13 years. The reason it can come out today is that its adoption is consistent with social reality, where we have state properties, collective properties and private properties. The implementation of this law will offer better protection to property under different types of ownership and further promote social harmony," said Jiang Hongbin, an NPC deputy from Heilongjiang Province, who said he voted yes for both laws.
A hard-born law