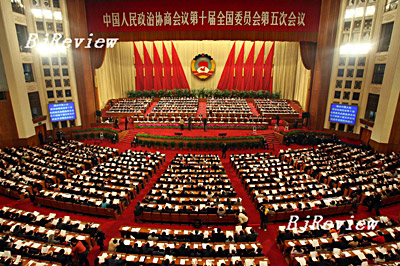 China's top advisory body concluded its annual session Thursday morning after adopting a political resolution that calls for firm opposition against the secessionist activities in any form to seek "de jure independence of Taiwan".
"We shall firmly oppose the secessionist activities in any form to seek the 'de jure independence of Taiwan', while sticking to the basic principle of 'peaceful reunification and one country, two systems' to keep the peace and stability across the Taiwan Straits," the resolution said.
"We shall actively expand exchanges and cooperation across the Straits, promote direct mail, transport and trade links and seek peace, development and welfare for the compatriots on the both sides of the Straits with our greatest sincerity," said the resolution.
The resolution urged different parties, organizations and people of different nationalities under the CPPCC mechanism to make contributions to the reunification of the motherland and the great rejuvenation of the Chinese nation by uniting Chinese people both at home and abroad.
Top Chinese leaders including Hu Jintao, Wu Bangguo and Wen Jiabao were present at the closing meeting presided over by Jia Qinglin, chairman of the CPPCC National Committee.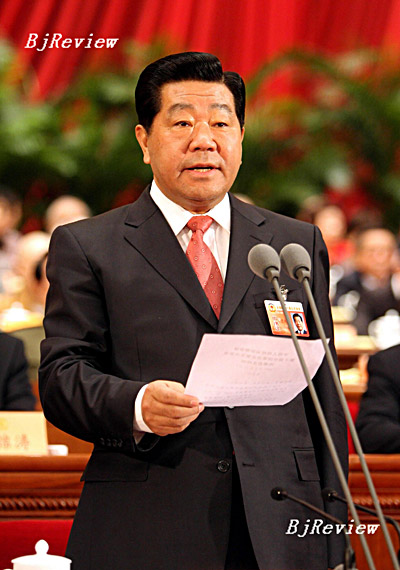 The Fifth Session of the Tenth National Committee of the Chinese People's Political Consultative Conference (CPPCC) opened on March 3 with the participation of more than 2,100 members.
The CPPCC is a patriotic united front organization of the Chinese people, serving as a key mechanism for multi-party cooperation and political consultation under the leadership of the Communist Party of China, and a major manifestation of socialist democracy.
(Xinhua News Agency March 15, 2007)