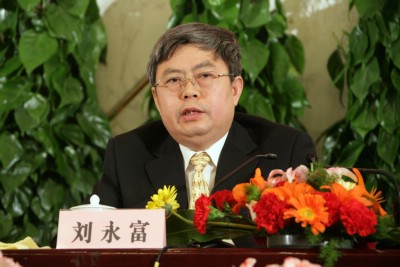 The total population of China will be covered by medical insurance by 2010, according to Vice Minister of Labor and Social Security Liu Yongfu.
Speaking at a press conference on March 11, during the ongoing National People's Congress, he said insurance programs covering both urbanites and rural areas would be put in place during the 11th Five-Year Plan Period (2006-2010).
During the NPC conference Chinese Premier Wen Jiabao said that the government aims to establish a rural cooperative medical care system across more than 80 percent counties throughout China during the year. The central treasury will provide subsidies to rural central and western regions of 20 yuan per person per year while offering subsidies to eastern regions according to necessity. This year will see the total central government subsidy for medical care rise to 10.1 billion yuan from 5.8 billion last year.
The government also plans to set up a minimum living allowance system for rural residents, for which Central Government has earmarked funding of 3 billion yuan in 2007. Vice Minister of Civil Affairs Li Liguo said at the press conference that the system was expected to come into place in the first half of the year.
The urban subsistence allowance system, which was initiated in 1997, has reached maturity, according to Li. "All that should be covered by the system have been covered, who enjoy different allowance standards according to their different conditions," he said.
By the end of 2006, urban residents receiving subsistence allowance had reached a total of 22.41 million, at an average monthly standard of 169.6 yuan per month.
At the press conference, Minister of Labor and Social Security Tian Chengping said China's employment pressure is continuing to mount, although last year witnessed the creation of a record-breaking 11.84 million new jobs. He said his ministry would strive to create 9 million new job opportunities in 2007. However, he added that as many as 24 million new jobseekers were expected in cities and towns across China this year, including an unprecedented stock of 4.95 million new graduates.
According to statistics from Ministry of Labor and Social Security, the registered unemployment rate among city and town residents at the end of 2006 was 4.1 percent and the ministry hopes to keep it under 4.6 percent by the end of this year.