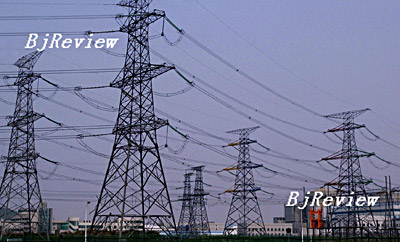 Development of nuclear energy in China's inland areas is not only feasible but necessary, said a deputy to the National People's Congress (NPC), the top legislature of China.
"Now China has the ability to solve safety and environmental protection problems in inland areas, where shortage of primary energy and electricity is showing up while people could afford higher power charges," said Fan Mingwu, academician with the Chinese Academy of Engineering and former president of Huazhong University of Science and Technology.
China's first nuclear power station, the Qinshan Nuclear Power Station nestling in the Hangzhou Bay of east China, started power generation on December 15, 1991 and has operated safely.
Fan said that the site was chosen with safety and environmental protection as the most important consideration, because it is convenient to fetch water and discharge treated sewage there.
China's current six nuclear power plants with 11 reactors are all located along its economically thriving east and southeast coasts, which faced acute shortage of primary energy and electricity.
With the fast economic growth, short supply of electricity also looms in central China, so timely actions should be taken to build nuclear power plants to support economic development in this region, Fan said.
To meet the dramatically growing demand for electricity consumption, China has vowed to increase its combined nuclear power capacity to 40,000 megawatts by the year 2020.
Last year, China's produced 2,834 billion kwh of electricity, including 54.3 billion kwh of nuclear power.
It was reported earlier that China's first inland nuclear power plant would be built in Lishanhe Town, Yiyang City of central China's Hunan Province, with a planned installed capacity of 4 million kilowatts.
(Xinhua News Agency March 10, 2007)