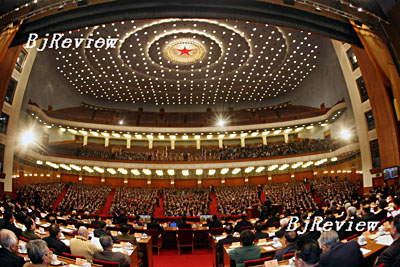 The Fifth Session of the Tenth National Committee of the Chinese People's Political Consultative Conference (CPPCC) opens at the Great Hall of the People in Beijing, capital of China, March 3, 2007.
A total of 2,144 CPPCC National Committee members will underline major concerns of the nation's development during the 12-day annual meeting.
Top Party and state leaders Hu Jintao, Wu Bangguo, Wen Jiabao, Jia Qinglin, Zeng Qinghong, Wu Guanzheng, Li Changchun and Luo Gan were present when the session opened at 3 p.m. (Beijing time).
CPPCC National Committee Chairman Jia Qinglin delivered a keynote report.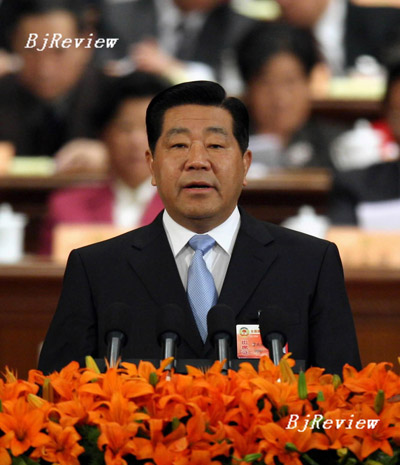 Founded in 1949, the CPPCC consists of elite members of the Chinese society who are willing to serve as the think tank for the government and for the country's legislative and judicial organs.
As an open forum where the ruling Communist Party, the non-Communist parties of China and people with no party affiliations discuss state affairs freely and on an equal footing, the CPPCC National Committee has been the manifestation of China's socialist democracy.
(Xinhua News Agency March 3, 2007)