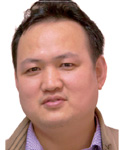 At present, China is attempting to promulgate the rule of law within its borders. However, the majority of Chinese possess only a very narrow understanding of the concept. Many equate the rule of law with judicial justice, as is reflected in many media reports that focus perhaps overly on judicial reform as a means of advancing law-based governance.
As a matter of fact, the rule of law covers a wide range of issues besides judicial justice. It entails that there should be laws to govern social and economic activities, that these laws should be strictly enforced and that transgressions against these laws should be punished.
In the past 30 years or so, China's legal system has been greatly improved and multiple new pieces of legislation have been put in place. However, the recent chemical explosions in Tianjin reflect the problems in China's legal system hindering the progress of the rule of law.
In the country, there are over 10 discrete laws and regulations governing the production, management, storage and transportation of hazardous chemicals. These laws and regulations are clear and comprehensive in scope. However, the explosions in Tianjin have uncovered the fact that local authorities and enterprises did not completely comply with related provisions, which clearly state that it is forbidden to set up enterprises producing and storing hazardous materials in residential areas. Nevertheless, the premises of Ruihai International Logistics Co. Ltd. where the blasts took place were located only a few hundred meters' distance from residential complexes. One cannot help but wonder how the company had secured the approval of the departments of public security, environmental protection, as well as housing and urban-rural development.
There are numerous cases where laws have been flagrantly disregarded in China. For instance, although the Constitution provides that the state protects the right of citizens to own lawfully earned income, savings, houses and other lawful property, many local governments still tear down citizens' dwellings under the pretext of development. Such violations are so rampant because few of them are accorded the proper legal penalties.
Both an incomplete legal system and loose enforcement of the law may impede the progress of China's rule of law.
Everybody should not only recognize the importance of obeying the law but also be informed of the consequences of violating it. Only when one is fearful of punishment can they abide by the law and think twice before transgressing it.
In short, without strict law enforcement and proper punishment of offenders, the rule of law will remain at a preliminary level.
However, in reality, many law enforcement departments do not fulfill their duties to the letter. For instance, prior to the explosions in Tianjin, some local residents reportedly expressed their indignation and doubt to relevant departments as regards of Ruihai's construction of a warehouse for hazardous chemicals in the vicinity of a residential area. Unfortunately, all those departments were indifferent to the questions being raised. If just one department had taken appropriate actions in accordance with the law, this tragedy might have been averted.
The Central Government has pledged that those responsible for these explosions will face the full force of the law, and this includes officials who green-lighted the construction of the Ruihai warehouse. It is hoped that the case will serve as a warning to other officials similarly lax in their standards.
In light of loose law enforcement and an inadequate number of lawbreakers being brought to justice, China, admittedly, still has a long way to go with regard to the establishment of the rule of law.
Copyedited by Eric Daly
Comments to lanxinzhen@bjreview.com