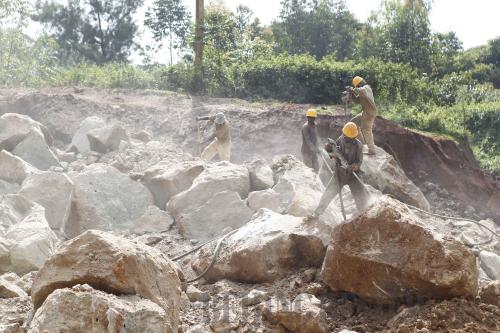 PROMOTING EMPLOYMENT: Local workers are hired to build the south ring road surrounding Nairobi, capital of Kenya, on May 16, 2013. The highway, contracted to a Chinese company, is a major project of Kenya's 2030 development scheme (XINHUA)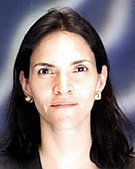 China's rapid rise has generated mixed feelings the world over, and nowhere do emotions run higher than in the debate over farmland ownership.
Population growth, urbanization and higher consumer spending in China are major drivers of growth in the agro-food products industry, both domestically and abroad.
As China strives to feed itself, the figures can be striking—imports of oilseeds, for example, are expected by the UN's Food and Agriculture Organization to rise by 40 percent over the next 10 years, accounting for 59 percent of the seeds' global trade.
The country has also made substantial agricultural investments around the world, including in farmland, water and farming infrastructure, prompting concern about China's role in the global scramble for resources.
Acquisition and management of agricultural land by foreign governments and private companies are raising fears about potential impacts on food security, loss of sovereign control, appropriation and exploitation of natural resources and weakening of local livelihoods.
Media reports and even academic papers claim that farmland acquisition, or "land grabbing," is occurring at an alarming rate.
China has been accused of buying up and degrading farmland and natural resources in many countries in Africa, Southeast Asia, central Europe and Latin America, as well as exporting entire food productions through non-market means. These actions, commentators claim, are compromising food security and driving up poverty rates in host countries.
Erroneous reports
However, much of the information being circulated regarding global land purchases is false, as research I conducted at the request of UNDP for the formulation of the Post-2015 Millennium Development Goals categorically shows.
Many of the claims disseminated and repeated ad nauseam are based on non-verified and unreliable media reports and on secondary and tertiary sources. When facts are carefully checked, assertions have proved to be erroneous.
For example, the World Bank evaluated data from registries in 14 countries and found that some 56 million hectares of large-scale farmland deals were announced but never implemented between 2008 and 2009—two thirds of which were in sub-Saharan Africa. The data also show that farming had started in only about 21 percent of the agreements reached due to a range of risks related to host institutions, poor infrastructure, technology and price changes.
Land Matrix, the group that initially published the much-quoted figure of 83.2 million hectares of large-scale land acquisitions globally, revised its estimate dramatically downward in June 2013 to 32.6 million hectares.
When it comes to China specifically, claims that the country is at the center of large-scale farmland acquisitions in developing countries are also on shaky ground. Experts working in the field have repeatedly said that, while China is investing heavily in many resource sectors, it is not hugely active in farmland acquisitions.