A total of 2,987 deputies to the 12th National People's Congress (NPC), China's national legislature, have been elected. The 12th National Committee of the Chinese People's Political Consultative Conference (CPPCC), the country's top political advisory body, has 2,237 members. More than 60 percent of the CPPCC are non-Communist Party members.
Beijing Review interviewed deputies to the 12th NPC and members of the 12th CPPCC. Excerpts follow: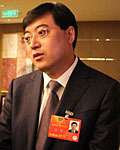 Pan Gang, CPPCC member and President of Inner Mongolia Yili Industrial Group Co., Ltd.
"The country should keep improving the food industry especially by strengthening the inspection of products. It's necessary to connect business owners' profits and credit with the safety of their food products, and impose more severe punishments."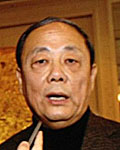 Zhang Xiaoji, CPPCC member and research fellow with the Development Research Center of the State Council
"Currently, we can't say the Chinese Government is encouraging enterprises to globalize. Complicated procedures in getting government authorization are blocking overseas expansion."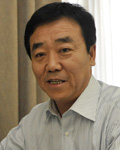 Bai Shangcheng, NPC deputy and Mayor of Wuzhong City, Ningxia Hui Autonomous Region
"Western region of China needs stronger policies to boost its economy. Even within the region, cities are developing at a different pace. The government should make specific policies based on local realities."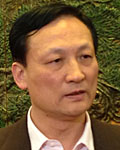 Liu Zhongjun, NPC deputy and Head of Orthopedics Department of Peking University Third Hospital
"The reform of public hospitals focuses on improving the procedures and standards of treating common diseases. Meanwhile, it's also important to keep lowering the proportional cost of medicine and physical examination, thus increasing the value of medical personnel."
Mo Changying, CPPCC member and Chairwoman of Guangxi Zhuang Autonomous Region Federation of Industry & Commerce
"Although China's border areas have rich natural resources, they are far less appealing to private investors due to concerns relating to social stability. The government should make more polices boosting economies of these areas to attract more private capital."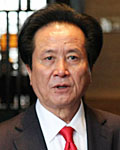 Chen Jingwei, CPPCC member and President of the Hong Kong China Chamber of Commerce
"The oversesas markets prefer private enterprises to the state-owned. With help of the country's foreign exchange reserve, China should support private companies to invest abroad using Hong Kong as a global platform."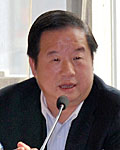 Fu Jun, CPPCC member and President of Macrolink Group
"Small and medium-sized enterprises (SMEs) are the future of China's private sector. Prospering SMEs can improve employment, tax revenue and social stability."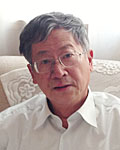 Yan Chengzhong, NPC deputy and Director of the Institute of Economic Development and Cooperation at Donghua University in Shanghai
"The biggest issue of people's livelihood is dealing with the environment because soil and water problems degrade food safety. The government should thoroughly investigate all potential risks to the environment."