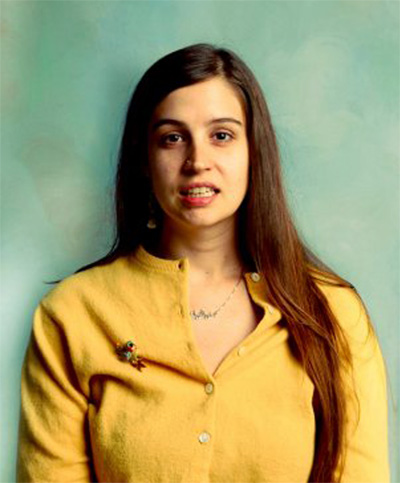 Michelle Proksell (COURTESY OF MICHELLE PROKSELL)
Enter Netize.net. With funding from NewHive, Proksell has been able to incentivize independent production by commissioning Chinese artists to make works that circumvent the traditional establishments of art. "It's about finding a voice outside the institution, because here it has been dictated by the West," said Proksell.
The Western-centric view of Chinese art has been a topic on the lips of many turtle-necked art enthusiasts following a recent exhibition at the Palais de Tokyo in Paris. The collection of works by five Chinese artists caused a stir in late 2014 when the works challenged conceptions of contemporary Chinese art by appearing strikingly un-Chinese. Philip Tinari, Director of the Ullens Center for Contemporary Art in Beijing told the Hong Kong-based South China Morning Post that dislocation of cultural heritage "is perhaps the biggest trend of the past few years."
Limitless creativity
Maybe it is just the light radiating off the hundred or so Apple logos in the room, but when Proksell explained what drew her to China, her face seemed to glow.
"The Chinese Internet has a uniquely different history from the rest of the world," she said, readjusting her computer screen. "Unfortunately, the Western perspective of what the Chinese Internet is and how it works is too mediocre of an impression, but there is something much richer and deeper happening here."
In order to understand the origins of Chinese Internet art, it is naturally useful to look first to the history of the Internet in China. The first connection to the Internet from the Chinese mainland occurred in September 1987. But as Proksell explained, the primary vehicle used by Chinese people in recent years to access the Internet, particularly for those living in remote areas, has been the mobile phone. As a result, the way in which the Internet in China has been accessed and used is quite different from most of the Western world, and is hence often misunderstood.
In the West, the "Chinternet," as it is humorously referred to by some, is largely talked about in relation to its perceived limitations. For all those living beyond the firewall, it is difficult to see China's online culture as anything but a barren wasteland. However, it was Anglo-American poet W. H. Auden (1907-73) who wrote, Blessed be all metrical rules that forbid automatic responses, force us to have second thoughts, free from the fetters of Self. Granted, he was talking about poetry, but in a way there is something strangely poetic about the Chinternet.
"In the whole history of human beings, limitations present situations for new creative thought," said Proksell. "That is how I view the Chinese Internet."
In the first collection curated by Netize.net in late 2014, artist Ying Miao explored the law and culture of the Chinese Internet in a work that was surprisingly rich and entertaining. Her work, titled So in Love, Will Never Feel Tired Again, used a vibrant combination of .gifs, videos, comments and pictures, many of which were taken from popular Chinese social networking sites such as WeChat and Weibo. Miao's work demonstrates the depth of creativity that exists in Chinese Internet culture--one that is rarely, if ever, seen by the rest of the world.
Digital anthropologist Gabriel de Seta believes one of the triumphs of Netize.net is showcasing this creativity in a "cohesive manner." "Net art often tends to get lumped together with digital arts … losing its cohesiveness as a form of commentary on vernacular creativity and intervention on everyday media," he said. "What I think Netize.net does is give these artists a context and focus."
In an interview with Proksell on their most recent work, Aspartime were asked to describe the Chinternet in a Chinese idiom. Their response was xuanmiao moce: mysterious; you can't imagine how deep it is; and difficult to guess or comprehend. In just four characters, Aspartime have captured a side of the Chinese Internet that is rarely seen. With the help of artists like Aspartime and Proksell as well as that silly head-waving cat, perhaps more people will one day appreciate the Chinternet for how profoundly peculiar it is.
The author is an intern from Australia at Beijing Review
Email us at: yanwei@bjreview.com