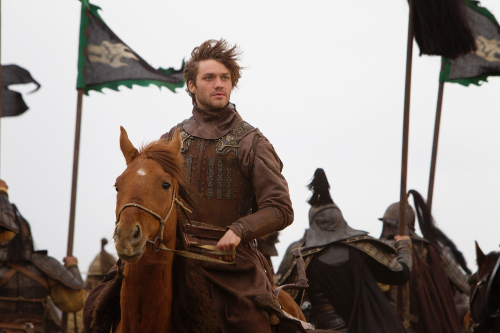 BRIDGING EAST AND WEST: U.S. historical drama Marco Polo aims to draw a global audience (IC)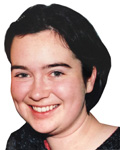 "An epic Silk Road adventure" is how video streaming and DVD delivery service Netflix describes its latest creation Marco Polo. Following the success of its original dramas like House of Cards and Orange Is the New Black, Netflix is betting big with a $90-million budget on its new series.
As U.S.-based Netflix makes a push to reach international audiences, Marco Polo is a smart choice. The setting of 13th century China is lush and exciting. The title role is played by Italian star Lorenzo Richelmy, and British actor Benedict Wong stars as Kublai Khan, founding Emperor of the Yuan Dynasty (1271-1368). The series was filmed in Kazakhstan and Malaysia. Creator John Fusco is also working on a sequel to the 2000 martial arts movie, Crouching Tiger, Hidden Dragon, due to be released in 2015.
"For me it's a confluence of so many interests and passions I've had over the years, bringing together Chinese history and its philosophy, Mongolian culture, warrior horse culture, martial arts and particularly Marco--who I've always been fascinated with," Fusco told the BBC.
Fusco said he was fascinated with ancient China and liked to live vicariously through the accounts of Polo--an Italian adventurer credited with bringing the Chinese recipe for noodles back to Italy.
"In 2007 I did a horseback trip across part of central Mongolia with my 13-year-old son. We encountered Marco Polo at all these historical places where Mongolian nomads would reference his accounts and his relationship with Kublai. That's when everything crystallized for me and I thought it was time to explore Marco as a long-arc TV series," he added.
Though some have criticized the show as a stereotypical "white guy in Asia" adventure story, others have praised the series' casting choices and availability of lead roles for Asian actors.
"Marco Polo was the earliest bridge between East and West, so I think it's wonderful this show is also bridging East and West in terms of casting," Fusco said.
Executive Producer Harvey Weinstein, another fan of Chinese martial arts dramas, said Polo is a figure "all have heard of but few truly know."
"Television audiences today are more discerning than ever before both in terms of character and the scope of the worlds those characters live in," Weinstein said.
The court of Khan
In the series, Polo is introduced to the court of Kublai as a prisoner, betrayed by his own father. He soon wins the emperor's trust and becomes an advisor and regional governor. Kublai struggles to build an empire in Mongolia and China while fending off the power aspirations of his brother and Song Dynasty (960-1279) rebels.
Wong, cast as Kublai, told the British newspaper Independent that it is "refreshing" to play a historical drama set in the East, and 13th century Mongolia feels new even to viewers saturated with other costumed dramas. At the heart of the series is the human element, and Wong said the relationship between his character and Polo is enlightening.