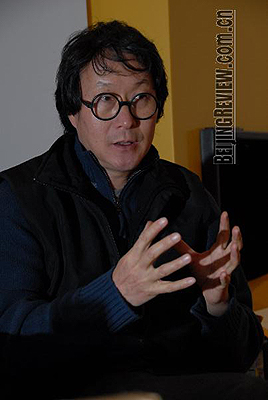 Xu Bing is definitely one of the most recognized modern Chinese artists in the West, having won numerous prestigious awards, including a MacArthur Fellowship-the Nobel Prize of the American art world. And yet, this 52-year-old, curly-haired man of medium height, who sports big, round, black eyeglasses, maintains a low profile as a quiet New Yorker.
Now, Xu is likely to spend a greater portion of his time in his home country. He was recently named vice president of the China Central Academy of Fine Arts in Beijing by the Ministry of Education. The academy, in addition to being China's top art institute, is Xu's alma mater. He studied printmaking and earned both his bachelor's and master's degrees there. His selection for the post by the Ministry of Education, through a series of interviews and panel debates rather than by closed-door appointment, may be part of a growing trend of transparency for the selection of officials at higher-education institutions.
"I hope that this time, my choice of going back to China is a right one, just as my choice to move to America in the early 1990s was the best decision at that time," Xu told Beijing Review at his studio in Brooklyn, New York, adding, "I think it should be."
Art of language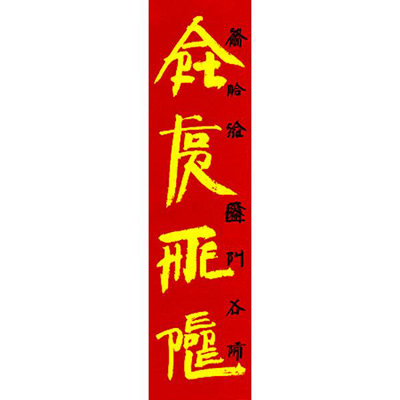 Xu is most famous for his special focus on and manipulation of language and typography. In the late 1980s, Xu invented 4,000 authentic-looking Chinese characters and spent over a year hand-carving them into wood blocks and type. Those hand-printed, unintelligible characters formed Book From the Sky (Tian Shu), which fascinated and puzzled viewers and helped win him the MacArthur Foundation's "genius grant" for "originality, creativity, self-direction, and capacity to contribute importantly to society, particularly in printmaking and calligraphy."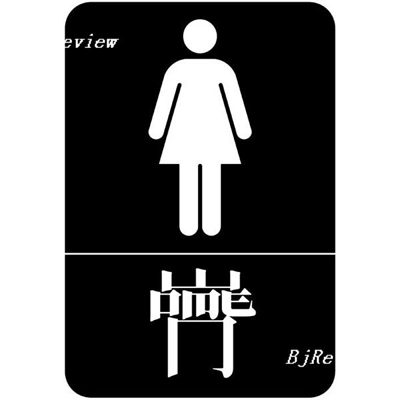 According to Xu, Book From the Sky was originally created to express his feelings about popular culture at that time. Throughout the years, these created characters have attracted more and more attention and stirred discussion and speculation over their meaning, Xu said.
Now, this avant-garde artist is working on a completely different project-Book From the Ground (Di Shu)--a book Xu claims that everybody, regardless of cultural background or educational levels, can read.
In Book From the Ground, Xu tried to develop a new kind of communication system relying on universal symbols, such as the icons and logos that people around the world come across everyday in places such as airports and bathrooms.
"I have a special interest in this work [Book From the Ground] because it is my most practical work," Xu told Beijing Review. Everybody can feel the restraints traditional languages place on modern society, Xu said, adding that his intention was to create a way of communication using the simplest, most direct and common signs.
Xu's inspiration for the universal signs was drawn from the ancient Chinese form of pictographs. The modern Chinese written language is based on using pictures for words, and the characters have developed over thousands of years. Xu developed his new language using his keen sense of art, which grasped the real essence of common signs from his everyday life and frequent travels.
"Book From the Ground transcends culture and it is modern and international," Xu said.
Book From the Sky showed his dissatisfaction toward the current language system while the Book From the Ground revealed his ideals for a common language applied to people all over the world, he added.
With both books, Xu also tried to convey a universal message: Everybody is equal in their approach to the two books, as one is unreadable while the other is understandable to all. Reading them does not depend on the viewer's culture, social status, ethnicity or education.
From the thorough denial of the value of language to the earnest search for a trans-cultural communication tool, language has always been at the core of Xu's artistic works.
This Chinese artist's creative manipulation of language has also touched upon English words, a foreign language for him. In the mid-1990s, Xu invented what he calls "Square Word Calligraphy." He arranged English letters in squares to make the words look like Chinese characters, yet they remain legible to the English speaker.
Turning the written English language upside-down is fascinating for English-reading viewers, Xu said. He has turned gallery and museum spaces into classroom settings where visitors can learn how to write Square Word Calligraphy.
Even some organizations in the United States and abroad have used Xu's Square Word Calligraphy for their signs and logos.
Back to China
For the past 17 years, Xu has spent most of his time working and living in the United States. His works are actually better known in the United States than in China.
"People in China may know that I've won some awards in foreign countries, but they aren't really clear about what exactly I have been doing," Xu said, adding that he hasn't worked on any major projects or held any large-scale exhibitions in his home country in past years.
Xu said he moved to the United States at a time when the development of contemporary art was still limited in China compared to the West. According to Xu, the concept of contemporary art sounded mysterious and was difficult even for him to grasp during his earlier years and that he had heard it was hard for an outsider to enter the mainstream Western art world.
However, Xu said he was curious about Western art and happened to get the chance to relocate to the United States on the invitation of the University of Wisconsin in Madison to be an honorary fellow.
"After I came here, they had an opportunity to see my works and organized major exhibitions for me," Xu said. Xu became celebrated in the Western art world, and he said that it was because his works contained inspirational elements that were missing in the Western art system.
Artists in China are in an entirely different environment for art development now in terms of their incomes and social statuses, Xu said, when compared to the time before he left.
It's much easier for Chinese artists to develop their ideas and become successful because they are receiving more attention from international art circles and are affected by commercial factors, he said.
Xu also said that Chinese society is now thirsty for contemporary art and can provide a fertile field for the growth of contemporary artists. "I think now is the right time for artists to work in China-a place with the most dynamic contemporary art scene and a place full of uncertainty as well as potential," Xu told Beijing Review.
(Reporting from New York)