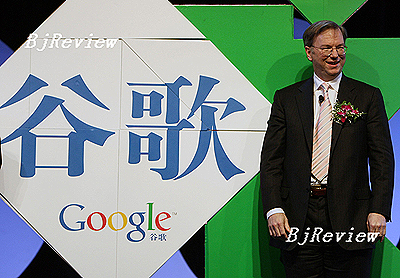 One year ago, google.cn was officially launched in China by using a license which then officially belonged to ganji.com. After the discovery was made, google.cn came under suspicion that it lacked actual legal access to China.
On July 19, 2007, google.cn announced that its joint venture company-Beijing Guxiang Information Technology Co. Ltd.-established with a Beijing information technology company which runs ganji.com, had already secured the ICP (Internet content provider) license from the Ministry of Information Industry. Since then, google.cn has been able to operate legally in China.
ICP is a license authorizing websites to conduct content operations. According to the Measures on the Administration of Internet Information Services, commercial websites must apply for an ICP license before they can operate.
Commercial websites can attract advertising and provide paid information services, e-commerce and other application services if they have an ICP license.
After google.cn was successful in attaining a legal license, it began to roll out an ambitious blueprint for China, for instance, introducing new products and appointing new high-level management staff. Its recent moves all indicate the increasing importance that google.cn has attached to the Chinese market. It is without a doubt that competition over market share within the search engine realm will be fiercer than ever.
Slight of hand
Of course, before google.cn was officially launched in China, it had been well known in China. Baidu.com, the first and largest search engine in China, successfully explored the Chinese market under the banner of "the Chinese google."
In late January last year, google.cn entered the Chinese market. At around the same time, some netizens pointed out that google.cn and ganji.com used the same ICP license, and rumors circulated that google.cn had acquired ganji.com. Meanwhile, people also discovered google.cn's logo on the ganji.com website.
On February 5, 2006, Cui Jin, Public Relations Manager of google.cn, explained that google.cn didn't have an ICP license in China. It had been cooperating with ganji.com in order to operate on the platform built by the latter. Cui said google.cn was temporarily run by ganji.com, though Google International provided full technological support and payment for ganji.com.
Since China has been cautious about issuing ICP licenses to foreign companies, many of them have adopted google.cn's strategy to enter the Chinese market. For instance, Yahoo used 3721.com's ICP license, Ebay used Eachnet's ICP license, and Amazon used joyo.com's ICP license.
At the end of 2006, the Chinese Government launched a large-scale campaign to flush out illegal ICP license users. Google.cn's strategy was also one of the targets of the campaign. In order to avoid the scandal of illegal operation, Google immediately applied for a license with the Ministry of Information Industry and started to form a joint venture with ganji.com. According to the Administrative Regulation on Foreign Investment in Telecommunication Enterprises, the only legitimate way for a foreign company to get an ICP license is to set up a joint venture with a Chinese company.
On July 19 of this year, Google officially announced that it would set up a joint venture, taking 50 percent stake, which is the largest foreign value-added telecommunications service company can own according to the Chinese law. The general manager of the joint venture Beijing Guxiang is Yang Haoyong, Chief Executive Officer of ganji.com, and Beijing Guxiang is responsible for google.cn's operation in China.
Market share struggle
Although Google was successful in obtaining a license in China,