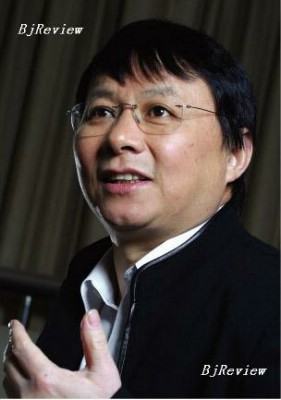 Hugo Shong, Vice Chairman of IDG Technology Venture Investment (IDGVC), is used to seeing 60-fold and sometimes 120-fold returns on investment.
The IPO of Home Inn in October 2006 brought a 60-fold return for IDGVC and the partial exit of soufun.com brought the group a 120-fold return.
"This case has generated the best returns for IDGVC so far," Shong proudly stated. "Of course, the highest return will be generated from our next case."
IDGVC focuses on projects at their early stages and in most cases they begin investing at the initial financing stage.
"Although it is a high-risk endeavor, the returns are very high given the right choice," said Shong. They invested in some projects which at the time appeared considerably gloomy, including Tencent, Soufun and Ctrip in 1999; Baidu in 2000 when the dotcom bubble appeared; Home Inn in 2002; and Framedia in 2004. In Shong's mind, however, they were all extremely promising "blue chip" companies.
Counting one by one, every project that IDGVC has invested in would be sure to give you a headache, because there are just too many. However, you would be amazed to study the companies that IDGVC helped go public. It is a truly impressive list. Since he joined IDGVC in 1991, Shong has participated in many of IDGVC's projects involving perfect investment and exit strategies. At a personal level, he has worked his way up in his career from being the Asian business development assistant to his current position, and he continues swimming in the "deep blue ocean."
"I like the book Blue Ocean Strategy. When I first read it, the Chinese language version was not yet published." Even though the book was a bestseller for a while, Shong is always happy to recommend it to his friends and acquaintances. Keen-sighted and perceptive to observe and project the future of a number of industries, Shong has discovered many "blue oceans" and has harvested rich returns.
Be a renegade
"Indeed, I love this book," said Shong. "What is the most impressive about this book is that it changes people's mindset." IDGVC has invested in over 110 projects in China, valued at approximately $200 million. In fact, Shong has been practicing the "searching for the blue oceans" theory for many years.
Delivering messages freely on QQ, a popular instant messenger in China, booking airlines and hotels via the Ctrip VIP card, searching for key words on Baidu and downloading with Thunder software--all of these conveniences in our daily lives include the participation of IDGVC as an investor.
Telstra acquiring Soufun for $254 million, Focus Media acquiring Framedia for $183 million and the IPOs of Baidu and Home Inn all demonstrate the wise investment decisions behind IDGVC's success.
In 2006, with Home Inn's IPO on the NASDAQ and the IPO of Jinjiang Group (parent company of Jinjiang Inn) in Hong Kong, venture capital suddenly began to pursue the "concept of chains."
However, back then, some Ctrip shareholders that invested in Home Inn held a far-from-promising future vision for this investment. As the largest investor, how did IDGVC make their decision when the industry trend was unclear?
"With the development of the Chinese economy, people's consumption habits are changing due to their establishment of an economic foundation. For example, the popularity of tourism will trigger a fast expansion of related industries. We saw huge growth potential for comfortable and clean budget hotels," explained Shong. When considering an investment project, the emphasis of venture capital is on the team, the future of the market and the business model; IDGVC focuses on the same factors.
"Ctrip, one of our earlier investments, has grown very fast. Ji Qi, CEO of Home Inn, was also one of the founders of Ctrip, and thus, we have great confidence in him," Shong said. Moreover, "if traditional industries utilize modern technologies, they can enhance growth quickly. That is another reason we are confident in Home Inn."
After the first round of investment in October 2005, IDGVC, along with other venture capital funds, injected the second round of investment in the chain restaurant "Chamate." According to the "Chamate" plan, by the end of 2008, there will be 100 chain restaurants with turnover reaching $100 million. By then, "Chamate" will officially launch their NASDAQ IPO plan. It will become another "emerging traditional" Chinese enterprise that goes public in the United States, following Ctrip and Home Inn. It will be another "ocean" that IDGVC has explored.
"Many commercial chains need common characteristics rather than individuality to succeed because they need to ensure they cater to customers," Shong said. Dedicated to promoting the tea culture and Chinese cuisine, "Chamate" lives up to Shong's standards.
The "Blue Ocean Strategy" has no rules; Shong shares the same viewpoint. "Do not live by the rules," he advises entrepreneurs. "People think each new opportunity is a blue ocean strategy. This is not necessarily true. We should consider this matter with logic. Many people eventually achieve success after experiencing difficulties whilst establishing a business."
Moving forward in the 'yellow ocean'
Despite his achievements, Shong is not overly self-confident. "From the red ocean to the blue ocean, you have to cross the 'yellow ocean' in the middle." The word "yellow ocean" is used by Shong to describe an endless desert.
"Prior to any action, you need to have a clear positioning in case you get lost en route to the blue ocean. Everyone is feeling their way forward; the hardest part is not to lose your sense of direction and drown in the yellow ocean," Shong said.
Shong feels strongly about the above comment. Despite many successful cases, venture capital funds are involved in high-risk activities, and in addition, IDGVC focuses on projects at their initial stage. This focus has created a number of regrets for IDGVC.
In August 2003, Tencent purchased back the 7.2 percent shares that IDGVC held and went on to launch their IPO in Hong Kong in June 2004. The early exit from Tencent resulted in IDGVC's losing control of the current instant communication market.
Currently owning three funds (the IDG Technology Venture Investment Fund, the IDG-Accel China Growth Fund and the recently established China Media Fund-the first one of its kind), IDGVC manages $800 million in venture capital in China. Patrick McGovern, founder and Chairman of IDG, is confident in the business opportunities in the film and television industry in China. He believes that the market share of the Chinese film and television industry will increase to $60 billion in 2014, compared to $7.5 billion in 2004; an annual average increase of 21.2 percent.
"When we first started venture capital investment in China, many people said we were foolish," said Shong with a chuckle. Assisting entrepreneurs to cross or navigate their way around the yellow ocean, on their way to the blue ocean is exactly what the "well weathered" man wanted to do.
A good example for entrepreneurs
"Mr. Shong is one of the representatives who introduced IT and international venture capital to China. He is also one of the industry's senior experts that I greatly admire. There is a lot that people from both inside and outside the industry can learn from him," commented Yang Yongqiang, Toipo Capital partner. From 1988 to 1991, Shong worked with the Cahners Publishing Company as managing editor of Electronic Business China, Electronic Business Asia and EDN Asia magazines.
In the venture capital field, Shong is famous for his generosity. He is always ready to help and sponsor venture capital funds and public welfare events. In October 1998, with the active participation of Shong, IDG and the Ministry of Science and Technology signed a memorandum: IDGVC will invest $1 billion in Chinese hi-tech enterprises. He also donated money and provided disaster relief to his old university, Hunan University. In 2004, he established two personal scholarships at the College of Communication of his old American university, Boston University.
The interview with Shong was on a Sunday morning. At 9:20a.m., Shong arrived at the studio to film the program "Winning in China." "Winning in China" features real entrepreneurs and has attracted the participation of many enthusiasts who wish to become entrepreneurs. The winner will be rewarded with a huge amount of capital. As the sponsor of this program, IDGVC has attracted a lot of attention.
When discussing the reason that he wanted to act as the judge for "Winning in China" for the second time, Shong said, "We venture capitalists wish to communicate the technical term of venture capital to the ordinary people via the media. This excites me. For me, the process of selecting an entrepreneur is the process of learning. It is beneficial for the change of the overall entrepreneurial environment to communicate the spirit of becoming an entrepreneur via the platform of television."
(Xinhua Finance)