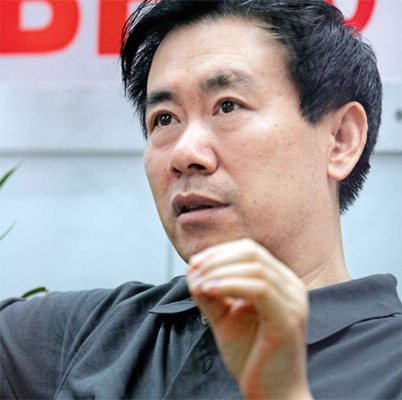 Zhang Wei (CHINA DAILY)
Novelist Zhang Wei's latest epic You Are on the Highland, possibly the longest Chinese-language novel in existence at a length of 4.5 million Chinese characters, has sold 500,000 copies since it was first published in March 2010.
"The novel's strong sales are not accidental and should be attributed to its quality," said He Jianming, head of the Writers Publishing House, which published the novel.
The novel, consisting of ten volumes, took Zhang 22 years to finish and won him the country's prestigious Mao Dun Literature Prize in 2011. It paints a picture of the dramatic social changes China has gone through over the last century through stories centered around characters born in the 1950s.
"This has been my most complicated work, the one on which I have exerted the most mental and physical effort," Zhang said during his acceptance speech for the Mao Dun Prize.
Zhang's other major novels include The Ancient Ship and September's Fable, both of which have been published overseas with numerous reprints.
"Although economic development has created a type of fast-food culture, we believe that a considerable portion of readers are still eager for high-quality publications, and this encouraged us to publish the work," He said.
(Xinhua News Agency December 3, 2011)