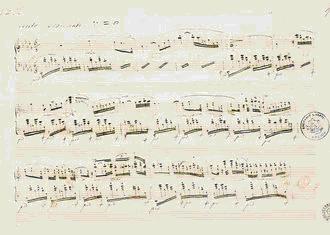 (COURTESY OF THE EMBASSY OF THE REPUBLIC OF POLAND)
The Polish Embassy will donate a national edition of Fryderyk Chopin's complete works to the National Center for the Performing Arts (NCPA) this December as part of the pianist's bicentennial commemoration.
According to Tadeusz Chomicki, Ambassador of Poland to China, the 37-volume collection was edited using all available sources and the latest recording methods. It is the first source and critical edition of Chopin's works in the world.
The donation is scheduled for December 7 at the NCPA in Beijing, following the Chopin's Year 200 VIP gala.
Meanwhile, a special memorial concert will take place that day at the NCPA's smaller theatre. Notable figures from Chinese and Polish piano, art and education communities are invited to observe the event and share their professional views on Chopin's legacy.