Literature on Tibet is usually either political in nature or focuses on Buddhism. It is therefore refreshing to come across a new book on Tibet that focuses more on the history and philosophy of this mysterious land and answers questions on these topics that often puzzle many of us.
COMPREHENSIVE: A Reader on Tibet provides an easy-to-read look at the history and culture of Tibet (WEI YAO)

Chinese writer Su Shuyang's new book, A Reader on Tibet, published in December 2008, is such a book. Made up of seven chapters, the book introduces history, geography, religion, culture, art and other aspects of Tibet, providing informative reading materials for Chinese and foreign readers alike.

It starts with a historic event that took place in 641 when Princess Wencheng (625-680), a niece of Emperor Taizong of the Tang Dynasty (618-907), entered Tibet to marry Songtsan Gambo (617-650), King of the Tubo Kingdom. Tubo was a regime in Tibet during the seventh and ninth centuries. Su pays much attention to the role of Princess Wencheng-Songtsan Gambo marriage in advancing the development of Tibetan culture.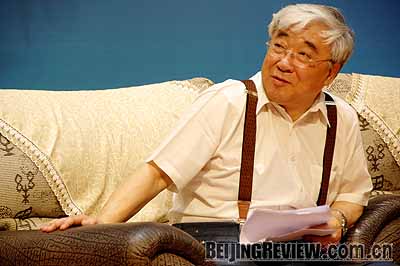 Su Shuyang (CFP)

Following the development of Tibet, Su integrates various aspects of the region, including the rise of Buddhism there, the art, and the past and future of Tibet, in order to present a complete picture of Tibet to readers. Based on historical documents, plus vivid descriptions, the book makes interesting reading. Besides, viewing Tibet against the backdrop of the history of the entire world, Su invokes comments and views of foreign scholars about Tibet, making the content objective, authentic and convincing.

"It is not a history book of Tibet, nor records of anecdotes or a thesis on folk customs. It is a probe into some less known aspects of Tibet, particularly for people outside the region," Su said in the book's prologue.

Dedicated writer

Su said that the idea of writing this book originated from suggestions of some friends, Chinese and foreign, at the Frankfurt Book Fair in 2006. "They said that it would be helpful to readers to write a book introducing Tibet, including its past and present, from the historical and academic perspectives," Su said at a seminar in Beijing on December 30, 2008.