The Beijing International Book Fair (BIBF) is now considered by many as one of the top international book fairs in the world. It's growth and stature is growing quickly and steadily with many first time U.S. and UK publishers in attendance.
According to the BIBF, over 200,000 visited the fair in 2006. This represents both the trade and public.
The 2008 Beijing International Book Fair will be held at Tianjin International Exhibition Centre from September 1 to 4. Greece will be invited as the Country of Honor. Some 1,500 overseas publishing houses and international organizations coming from more than 50 countries and regions are invited. It continues to expand and improve the special showcases of Periodicals, Children's Books as well as having a dedicated Rights Center. Meanwhile exhibition areas for Printing, Cultural Products and New Technology Industry will be highlighted as before.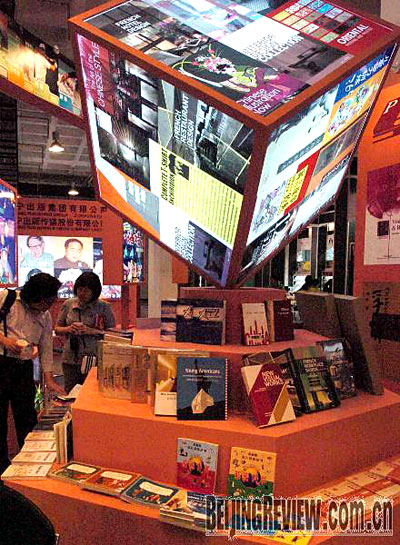 A booth at the 2007 BIBF
For more information, please click here
(Source: American Collective Stand, BIBF)