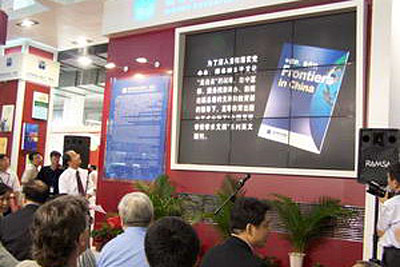 The website of Frontiers in China-Selected Publications from Chinese Universities (journal.hep.com.cn), developed by Higher Education Press, came into operation on September 1, 2007.
The website designed as a online publishing platform for the Frontiers in China-Selected Publications from Chinese Universities, which is a series of full-text English journals co-published by Higher Education Press and Springer. The website offers the update publishing information and performs the function of Online First (to publish the latest research article online before its printing), thus, the domestic website users could search the article and read its content online. At present, there are 23 journals titles of the series published, among them, 16 titles cover natural sciences and 7 titles cover humanities and social sciences. New journals titles of the series will be published in the future.
The series, Frontiers in China, aim to establish a Sino-foreign academic exchange platform to represent the highest level of research in China, and an excellent brand of international academic journals as well. These full-text English series of academic journals covering natural sciences, engineering technology, as well as humanities and social science, are unique in China, which is a vital new force to implement the strategy of Chinese newspapers and journals "going abroad".
However, the website of Frontiers in China mainly sets up as a resources platform in Chinese and English. It includes items such as article search, browse by subject, news express, usage statistics and special recommend and so forth, which facilitate people to use the website. In addition, it could be an aid for the researchers, teachers and students by publishing and recommending articles representing the current level of research, offering information of soliciting contribution and the latest publishing news.
(CBI September 17, 2007)