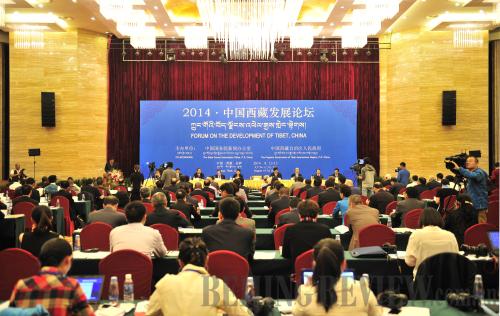 (LIU KUN)
The closing session of the Forum on the Development of Tibet is held in Lhasa, Tibet Autonomous Region, on August 13.
The two-day event is the first international conference themed on the development of Tibet. Around 100 delegates from 33 countries and regions including China, Britain, India and the United States attended.
The Lhasa Consensus released after the closing ceremony highlights key discussion points for a range of issues including religious freedom, sustainable development and environmental conservation in Tibet.
The forum was co-sponsored by the Information Office of China's State Council and the regional government of Tibet.