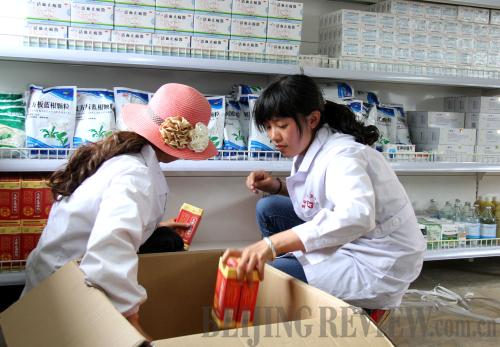 (PEI XIN)
Medical workers arrange pharmaceuticals at a makeshift hospital built in quake-affected Ludian County, southwest China's Yunnan Province. The facility in Longtoushan Town, which was put into service on August 13, can accommodate 50 hospitalized patients and 150 clinic patients.
A 6.5-magnitude earthquake hit Ludian on August 3. The disaster killed more than 600 people and destroyed 80,000 homes in the county and surrounding areas.
As of August 12, Yunnan had received more than 538 million yuan ($87 million) in cash donations and materials worth 162 million yuan ($26 million) for quake relief, the province's Civil Affairs Department said.