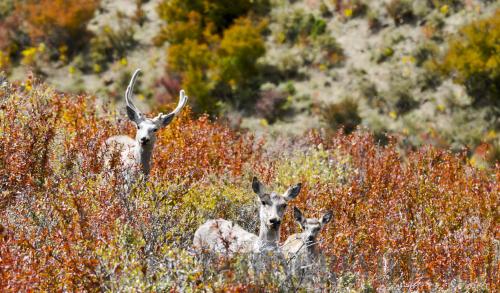 (CHEN TIANHU)
Red deer in a nature reserve in Tibet Autonomous Region. According to a government-supported survey released on July 4, the wildlife population of Tibet has risen significantly during the last two decades.
The survey, conducted in the Qamdo Prefecture in east Tibet, found that there had been a steady growth of fauna diversity. For example, the number of red deer has risen to over 900 from about 700 in Riwoche Red Deer Nature Reserve.
Tibetan authorities have been increasing efforts to stop poaching and illegal trading of wildlife.