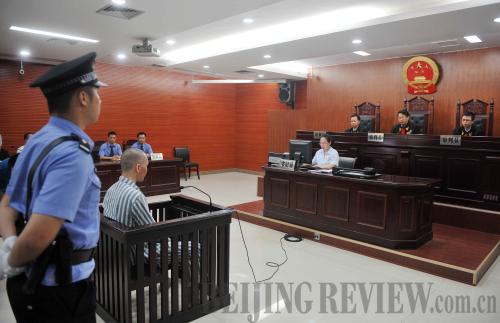 (ZHANG AILIN)
Judges hear a case in Fangchenggang City, Guangxi Zhuang Autonomous Region, on June 19.
The Supreme People's Court, China's highest judicial body, published a guideline on July 9 outlining reforms in the country's court system over the next five years, underlining efforts to ensure independent trials.
The reform will be focused on efforts to remove deep-rooted problems affecting the capability and fairness of the country's judicial system, and to ensure the courts exercise their judicial power in a legal, independent and just manner, according to the document.