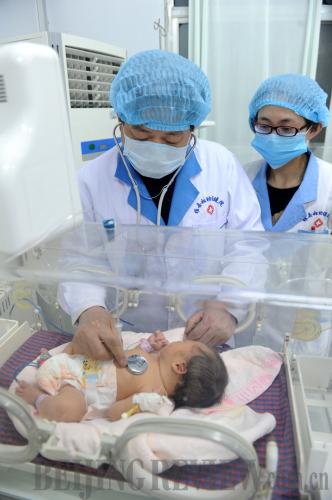 (LIU JUNXI)
Doctors in Suixian County, Henan Province, examine an infant.
The mortality rate for children under 5 in China has dropped by more than two thirds since 1990, while maternal mortality has been cut by 70 percent, said a report released by the world's leading independent charity, Save the Children, on May 6.
The annual report, which began in 2000, ranked China as 61st on its list of best places to be a mother, up seven spots from last year. This year's report focuses on mothers in humanitarian crises, who face many obstacles in keeping their children healthy.