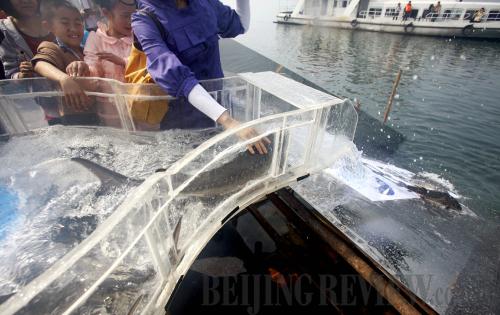 (CFP)
Over 2,000 artificially-bred Chinese sturgeons are released into the Yangtze River from Yichang City, Hubei Province, on April 13.
The fish has completed a 1,600-km migratory trip along the Yangtze to the sea, said the Chinese Sturgeons Research Institute on May 6.
Chinese sturgeons, sometimes called "aquatic pandas," are listed as being under state protection.
This was the first time scientists have obtained firm evidence showing that artificially-bred fish retain inherited natural migratory habits and can thus survive in the wild.